The Superinvestors of Life Sciences
Studying investment decisions
The Superinvestors of Life Sciences
In 1984, Warren Buffett wrote an article to promote value investing called The Superinvestors of Graham-and-Doddsville. The piece was based on a speech he gave in honorarium of Graham and Dodd's book, Security Analysis and in response to the efficient-market hypothesis, a fashionable theory at the time. The article's introduction refutes the idea that outstanding results in investing can be explained by a simple coin tossing experiment when so many great investors are value investors. Where value investors assess a business' intrinsic value then decide whether to invest. Similarly in life sciences, there have been a series of investment firms that have been able to make great investments and multiply their capital. Just as a coin tossing experiment cannot explain the success of Buffett, Munger, Schloss, and Ruane the same is true for a set of life sciences investors.
Life sciences is a very impactful but treacherous place to invest. The opportunity to develop a new medicine for say AML is intertwined with the possibility the underlying data is flawed. The field constantly has brought in new entrants who come in with the excitement of transforming healthcare and often leave with the realization that they may not be the best person to do it. Not only does an investor in life sciences need to have the ability to assess the science and analyze the business but the ability to value these companies, that often have no or little cash flow, and identify where there is a deal. Each of these firms and the individual investors behind them all have produced outsized returns over multiple cycles. Firms like Sequoia, Founders Fund, and Lux Capital do life sciences and are building up the capability to fund more companies but still need a few more exits in the field (especially on rounds they lead). Other firms like Greylock, Bessemer, Mayfield, and Menlo had strong life sciences practices and are rebuilding them now - Menlo backed Gilead and Greylock backed Vertex. Also, this analysis does not include every great life sciences investment firm - sixteen was a tractable number for me. Versant, Canaan, Flagship, and Alta are great, Redmile, Hillhouse, and countless others. Axial collaborates with several of these emerging firms and superinvestors focusing on founder-driven life sciences companies. Ranking them is probably useless where each of them has their own unique style. They all share the commonality of following their circle of competence, having the patience and discipline to see these companies through, and the ability to operate outside the crowd. As the opportunity within life sciences continues to grow larger as demand balloons and new tools emerge, many new firms, some of them already operating, will emerge over the coming decades following the path of these superinvestors.
Founded by Mark Lampert in 1992, Biotechnology Value Fund (BVF) was one of the first biotechnology-focused hedge funds. With the premise that a value framework can lead to outstanding returns in biotech, BVF has put up incredible returns. The bread-and-butter of BVF is find unloved or mostly underloved drug companies and taking concentrated positions either creating an event themselves (i.e. XOMA, Ligand) or patiently waiting for the underlying potential to reveal itself (i.e. Blueprint, ChemoCentryx). Particularly for the hedge funds or firms that rely a lot on public investments, I am not going to give up their secret sauce - I would rather keep that to myself and use it for my own means. If you study BVF's track record, going through old 13F filings and studying the logic of their biggest wins, the firm took the early stance that the intrinsic value of a biotech company can be ascertained. This problem in life sciences, that is also found in say energy, materials, and other fields with high technical risk, was seen as almost foolish in the mid-to-late 1990s but BVF and a few other firms had the conviction and talent to solve it. BVF is a pioneer in life sciences investing and has a bright future ahead.
On a personal note, Mark Lampert is an incredibly helpful person. I've always liked investing in stock and when I was in grad school, I went down to visit the executive team at XOMA. The company was one of two public biotech stocks in Berkeley. I took the bus from the campus down to the headquarters (grad students at Berkeley get unlimited bus rides; hard to pass up for me) and had a nice chat with the team there. We had a mutual connection through an Australian rowing buddy I had in college. XOMA had burned through $1B with no drugs to show for it but they did have an incredible library of antibodies. Given the company's track record and the fact I got a little spooked because the headquarters was kind of like a ghost town, I didn't buy the stock despite the underappreciated value. I was hoping some sort of activist would show up to shake XOMA's tree and have some of its fruits come down to investors. About two years later, I was curious why XOMA's stock was up so much. I figured out that BVF took a large and active position.
I learned the lesson to maniacally track every interesting private and public investment even if they aren't actionable immediately. Since then, I've always admired the firm's ability to invest where others might not dare and get rewarded substantially for it.
EcoR1 is descended from BVF with its founder Oleg Nodelman founding the firm in 2013. Where investors like Mark blazed the trail, Oleg and others are expanding it. Since its formation, EcoR1 has put up some of the industry's best returns and still has so much left to do. In the backdrop of the ups and downs of biotech over the last few years, mostly up in general, EcoR1 is perfecting the art of value investing in life sciences. Rather than purely obsessing about the underlying science that may or may not work and is often hard to predict, EcoR1 looks at opportunities with unfollowed clinical results, a misunderstood pipeline (i.e. Ascendis), or inefficient capital structures (i.e. Ironwood). The success of EcoR1, particularly in public markets, shows that repeatable success is not driven by hot science but by the ability to translate work into new products. With a focus on a margin of safety, EcoR1 has built up a process to identify new opportunities in life sciences and produce outstanding returns.
The Column Group has the best or top 10 performing VC fund ever. That is performance to aspire to. It's equivalent to being on the 95/96 Chicago Bulls team or the 1998 New York Yankees. I wake up everyday working toward achieving the type of performance The Column Group has put up. Founded in 2005, the firm is very science-driven and takes an active role in companies at the earliest stages. Having backed companies like Immune Design, Aragon Pharmaceuticals, and Arcus Biosciences, The Column Group uses focus as its main advantage. Instead of dabbling in public stocks, doing some growth rounds, dipping their toes into digital health, and investing in a hundred companies, the firm dedicates its resources to backing early stage drug discovery companies. The key lesson from The Column Group's success is that a focus on the underlying science and its soundness is probably the most important problem an investor can solve at the earliest stages of development.
Baker Brothers
Felix and Julian Baker are another brother duo with high levels of success in their field in line with the Disney Brothers, Wright Brothers, and one of my favorites, the Marx Brothers. With a similar elusiveness as the Rales Brothers of Danaher, the Baker Brothers has relied on multi-decade investing (enabled by having LPs like the Yale Endowment and the Tisch family) and taking active positions in companies to their success. Not many investment firms can hold a stock for over a decade. With big winners in companies like Seattle Genetics and Incyte, the Baker Brothers now use their deep bench of scientists and executives at the companies they have previously invested in to form new companies or sit on these new companies' boards.
Perceptive is a firm focused on investor psychology just as much as the science and business model. Perceptive got a lot of attention from outlets like CNBC a few years ago due to their gaudy returns from winners like Amicus Therapeutics and Global Blood Therapeutics but have been putting in a great performance since its founding in 1999. Given this success, to scale up its AUM, Perceptive has moved toward credit and venture investments. Perceptive's approach can be summed up in a quote from a pitchbook that was made public: "We gain a competitive edge by understanding the 'perception' of these events and then only investing in 'reality' after conducting in-depth research."
Joseph Edelman, the founder, is trained as a psychologist and an equity analyst growing up with a father who was a biochemistry professor, he has built Perceptive centered around understanding how the market perceives a set of events and investing in the reality of a business. This methodology is particularly suited for biotech investing where over a 10 year period there are maybe ~10 events that can really move the price of the stock and the other 99.7% of the time, the market is anticipating the actual event. Some of Perceptive's biggest winners have been when the firm doubles down when a company is doing well since other investors probably are still underestimating its potential.
Kleiner Perkins is one of the best venture capital firms in general. For life sciences, the firm cemented its reputation early on with its backing of Genentech that set the firm up to invest in companies from Tesaro, Genomic Health to ARMO. Genentech had the magical starting input of a world-class scientist (Herbert Boyer), a desperate man (Robert Swanson), and a risk-junky (Tom Perkins) to create one of the most defining drug companies ever. Genentech hired the best scientists allowing them to publish their research and pioneered a business model where larger companies underwrote the costs of clinical development for a royalty. Perkins would say Genentech was his greatest investment and consequentially, the company has defined Kleiner Perkins' legacy in life sciences investing.
Third Rock has led the way on the power of the investor-operator model in life sciences over the last decade. With a great founding story led by Mark Levin (he wears the best shirts) and Kevin Starr who worked together to build up Millennium Pharmaceuticals, since 2007, Third Rock has formed numerous companies from Bluebird Bio, Agios, and Blueprint Medicines that are transforming healthcare.
Personally, I remember visiting Third Rock's office in Back Bay during college when I ran the biotech club. Sitting in the lobby, nervous as hell, hearing a smoothie being made, and seeing a drug company pitching, me and my buddy David (who's now a Yale MD) met Mark Levin. In his messy office behind his stack of research papers, Mark spent an hour with us to talk about his career - it was pretty inspiring for a set of college kids. At the time, I didn't know how important he was especially since he was wearing a weird shirt (rarely have I outdressed anybody). Alexis Borisy gave a talk later that year to our club. The more I studied Third Rock over the years, I realized they have built a machine to take breakthrough research and create billion-dollar, public biotech companies.
Formed around a time when biotech investing was seen as foolish due to long timelines and low returns, Third Rock had the conviction that a fund could systematically build biotech companies from scratch. The Third Rock team saw a shifting tide where large biopharma were slashing R&D budgets and would correspondingly need to fill the growing gap with small biotech companies. Using the playbook they created at Millennium, Third Rock designed a machine to sift through scientific research, form an idea that could generate clinical data in ~3 years, finance a company, and place one of their partners as an (interim) CEO. What has set Third Rock away from the pack has been their ability to recruit some of the world's greatest scientific and executive talent to their companies. The results speak for themselves; Third Rock's machine is set up to continue to churn out financial successes and hopefully companies that can transform patient lives like Agios and Bluebird.
Atlas has been investing in life sciences companies since 1980 albeit only recently has the firm made it their sole focus. With a maniacal focus on ownership and clinical demand, the Atlas team has generated incredible and sustainable returns backing companies like Actelion and Alnylam. Atlas would raise ~$200M funds and split it 50/50 between biotech and tech. In 2015, the tech practice spun off as Accomplice, leaving Atlas to continue its leadership in investing/operating early-stage biotech companies.
Atlas' main advantage is its rotating bench of executive talent in the form of EIRs, venture partners, and friends-of-the-firm. The firm is one of the best in terms of venture creation with the consistent returns to keep them around for a long time. In the backdrop of a difficult era to investing in biotech during the late 1990s/2000s, Atlas focuses on gaining ownership and tranching capital as specific scientific and clinical milestones are met. With strong relationships with biopharma, many of them as LPs, Atlas has the advantage of getting first dibs on potential asset spinoffs and socializing their deals to industry.
Founded in 1994, Deerfield has evolved into a truly unique investment firm with strategies from public equity, credit to private investments, academic collaborations, and philanthropy. Deerfield has created a different business model worth exploring in a separate case study to understand its future potential. With major winners in Spark Therapeutics, Nektar, and AveXis, Deerfield has the multi-decade track record worthy to put next to anyone one else. Focused on connecting the underlying science of a company with its market potential, Deerfield is a multi-strategy firm, a rare breed in life sciences, that uses its flexibility to discover and invest in unique opportunities.
ARCH has been one of the boldest investors in life sciences since its founding in 1986. The most admirable part of the firm has been their ability to whether through several storms especially around the dot-com bubble, which saw ARCH lose quite a lot of money investing in Internet companies and stick to their original mission to back companies from Juno to Receptos to Denali.
ARCH started off as a project at the University of Chicago to commercialize the intellectual property from the university and the Argonne National Lab - ARCH started off as Argonne-Chicago (ARCH) Development Corporation. Steven Lazarus was the project lead and soon recruited a young group of individuals, Bob Nelsen, Keith Crandell, and Clint Bybee, to spin off companies. They raised their first fund in 1988 and as they raised more capital, ARCH moved upstream. ARCH has pioneered the private megaround, sometimes $1B rounds, for companies like Sana, GRAIL, and Lyell.
Venrock was formally founded in 1969 as an offshoot of Laurance S. Rockefeller's VC/family office. With a broad mandate, Venrock has backed companies from Illumina, Gilead, and Idec to 10X Genomics, Ironwood, and Millennium Pharmaceuticals at the earliest stages. The firm began investing life sciences in the 1980s with a focus on scientific breakthroughs and unmet need. With an LP base the imbues Venrock with a long duration of capital and the ability to be stage agnostic investing in both private and public companies, the firm focuses in on a few companies similar to The Column Group and sticks with them over decade-and-longer periods.
Polaris is one of the stalwarts of the Boston ecosystem - founded in 1996, the firm's life science practice focuses on university spinouts often out of MIT and Harvard mainly the Langer Lab investing in companies like Receptos, SQZ, Cubist, Acceleron, and Adimab. With Terry McGuire leading their life sciences practice, Polaris' focus has always been cultivating close relationships with a handful of Boston inventors, Bob Langer at MIT and Tillman Gerngross at Dartmouth, to invest in their spinoffs.
RA Capital is one of the premier crossover life sciences funds. With a founding story where Peter Kolchinsky built a relationship with Rich Aldrich, an early employee at Vertex, to manage the latter's personal portfolio that converted into a proper fund in 2004, RA has built up a great track record formed around scientific and intellectual integrity with big winners including Synthorx, Wave Life Sciences, and Zogenix.
With a method focused on figuring out if a drug or a technology is likely to work and whether it will prove to be valuable with the current runway, RA has made a business investing across private and public companies almost in a half-and-half manner. Over the years, the firm has built out their internal brain called TechAtlas to map out scientific research and drug development programs to identify gaps in the market to pursue.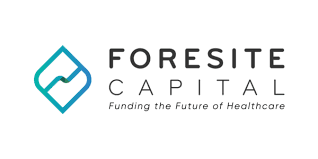 Foresite Capital, formed in 2011, is centered around a data-driven process to back companies like 10X Genomics, Voyager Therapeutics, and Aerie Pharmaceuticals. With an engine to ingest data ranging from clinical data and scientific research to marketing information and regulatory changes, Foresite identifies unique companies in a wide-range of industries from drugs to devices, diagnostics, services, and tools. With a data-driven approach since its founding, the firm has been the pioneer in relying on both relationships and large-scale data to invest in emerging companies. Using a flexible investing strategy, Foresite invests across all rounds. This has driven Foresite's success is the firm's ability to invest in successful companies that others have missed out on.

OrbiMed is one of the oldest investment funds in life sciences - founded in 1989, the firm is equivalent to the New England Patriots of biotech investing backing companies like Arvinas, Adimab, and Alector. With a logo and a name that could work in a James Bond Film, OrbiMed has consistently shown the way for investing in life sciences companies everything from small-cap equity to venture investments and debt. Being the largest fund on the block, OrbiMed has a strong gravitational pull often pulling many opportunities within its orbit. Given its track record across several cycles of bull and bear markets, OrbiMed has the ability to construct any type of deal.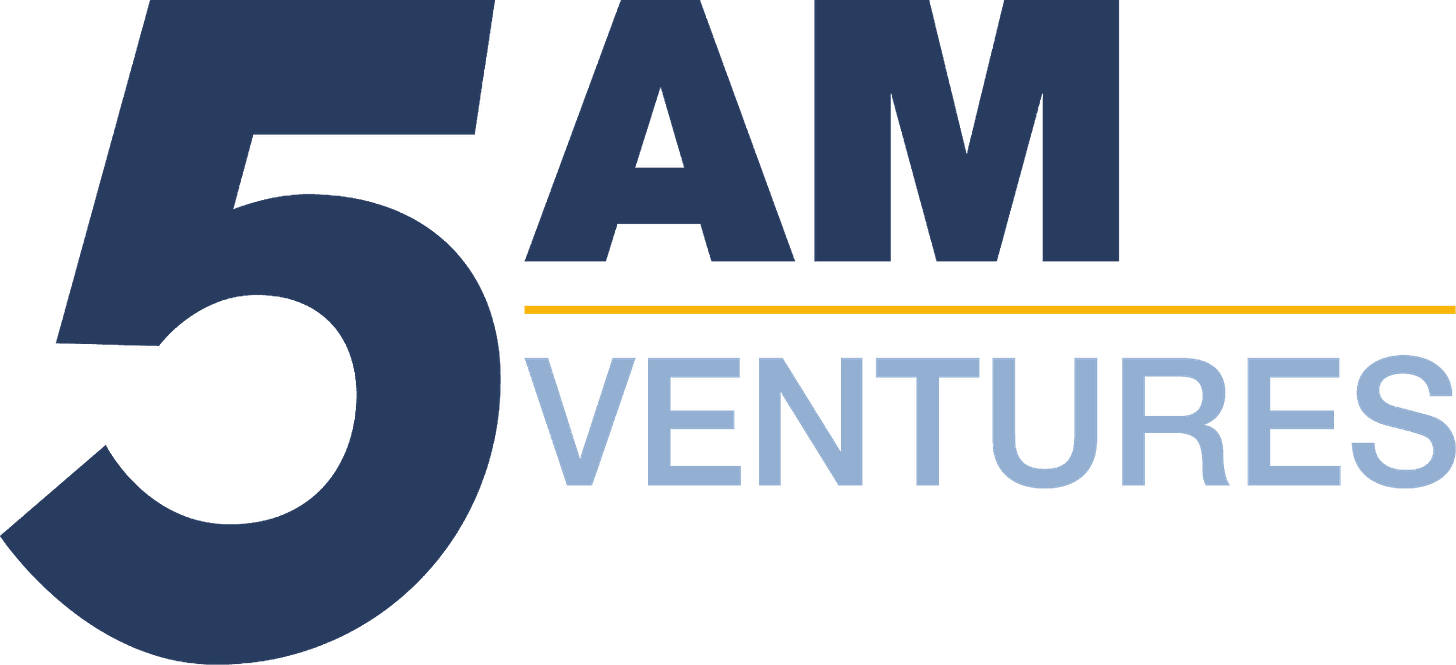 5AM helped pioneer the investor-operator model in life sciences - a West Coast firm, since 2002, 5AM has operated relatively quietly mainly enabled by their substantial returns. With investments like Arvinas and Ikaria, the firm invests in drug and tools companies. The firm survived a decade-long lull in biotech investing still outperforming and is set up over this decade to refine its style of venture creation. Similar to Atlas, but 5AM's home stadium is San Francisco.