Axial - National University of Singapore #1
Analysis of exciting National University of Singapore life sciences inventors and their inventions
National University of Singapore was the first independent research university in the city-state. This flagship institution has been churning out great inventors with work in life sciences particularly focused on studies at scale. A recent batch at the institution have been focused on the role of mechanical force in biology and disease. NUS is differentiating itself by the studies in underwrites and characterize the role of physics (where most work on some sort of chemical signaling) in life sciences.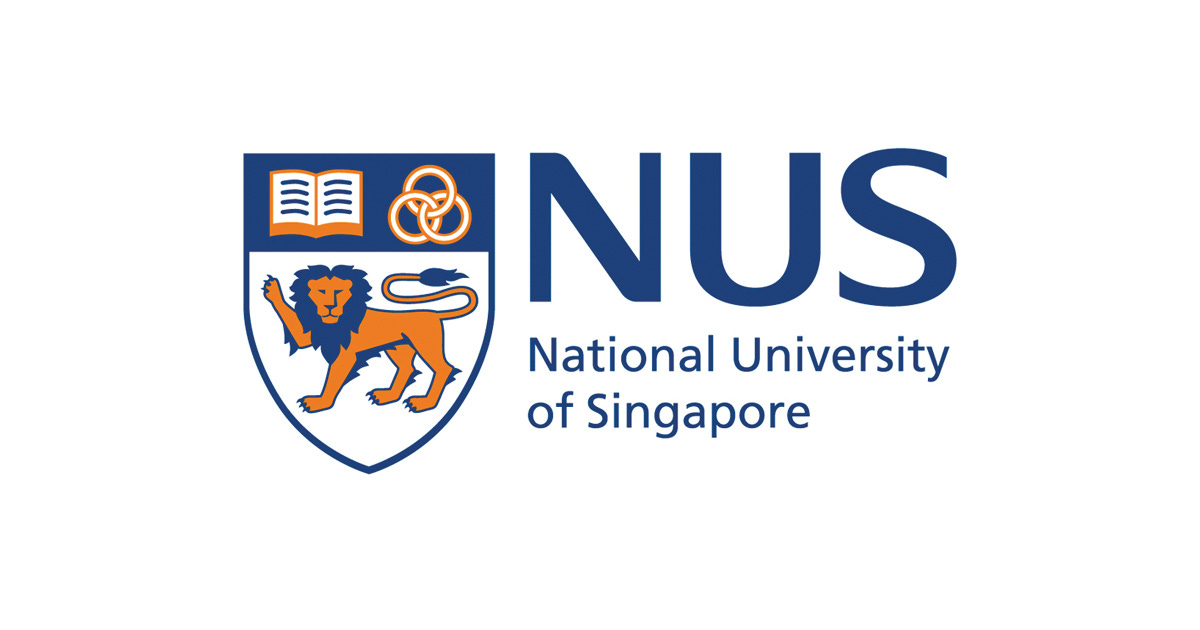 Large-scale bioprocess engineering.
Recent
Dong-Yup Lee is an emerging inventor in life sciences; he recently moved to Korea but did incredible work while at NUS. His lab is doing pioneering work using multi-omics methods to study Chinese hamster ovary (CHO) cells. This chassis is used to product many of our recombinant therapeutic proteins (mainly due to low viral infection and the ability to grow in a suspension culture), but often the design cycles are rudimentary with a lot of room for improvement - a massive opportunity for new companies. Recently, conducted a global profiling of CHO cell proteomes and transcriptomes - https://onlinelibrary.wiley.com/doi/abs/10.1002/bit.27014 - this work is really important to understand the drivers for variations in bioprocessing enabling mAbs with selective glycosylation profiles, improved expressivity, and production of new modalities:

A great overview on the history of CHO cells and their use in drug development - https://www.sciencedirect.com/science/article/pii/S2211339818300285
Past
Translating mechanobiology into new medicines.
Recent
Invented a microfluidic chip to culture cancer cells and monitor their migration across a membrane - https://www.mdpi.com/2306-5354/5/2/29 - these sets of tools to recapitulate not only cell culture but conditions (i.e. 3D microenvironments) is useful to for preclinical drug development and possibly phase 0 studies.
Past
Studying ethnic and geographical factors that influence cancer drug effects.
Recent
The Goh Lab has a lot of interesting work in its pipeline. Being relatively young, the group is doing important work to understand what biological diversity affects and what it doesn't. Often in life sciences, more diversity is thought to be valuable, but functionally it really isn't for everything. As a result, knowing say how diversity within a genetic loci impacts drug response or phenotyptic effect is probably more important than just collecting data. Recently, the Goh Lab has recently did a study on the differences in dosing warfarin, an essential anticoagulant, between individuals of European and Asian ancestry - https://www.ncbi.nlm.nih.gov/pubmed/29986700 - using a non-inferiority, randomized trial, found that Asian adults required almost 50% less dosage of warfarin for the same effect:
Past
A great review of oncology trials across Asia, EMEA, and the US - https://www.ncbi.nlm.nih.gov/pubmed/27249175 - a useful resource as clinical trials move toward basket and umbrella trials; molecular profiling whether genomics, liquid biopsy, or proteomics allows a tumor to be treated by its key drivers instead of a phenotype. The review gives a nice overview of two key trials that are first movers to validate this new model to test new medicines: SHIVA and CUSTOM:
Working on understand how force is generated by cells.
Recent
A comprehensive review of the role of mechanobiology in disease - https://www.annualreviews.org/doi/abs/10.1146/annurev-physiol-021317-121245 - mechanical forces influence cellular movement via the extracellular matrix (ECM) and its surrounding microenvironment, making it a rich place to engineer biology:

With Lim Lab, showing that cancer cells are sensitive to strectching, which induces cell death (apoptosis) - https://www.biorxiv.org/content/10.1101/491746v1.abstract - cancer cells undergo a major state transition with regards to its metabolism (Warburg effect - another incredibly important phenomena to focus on) and the ECM. The work identified to new targets that drive ECM-detachment apoptosis (DAPK1) and stretching-dependent apoptosis (calcium influx/calpain 2 protease).
Past
Developing personalized treatments for gastric cancer.
Recent
An interesting case study to use molecular profiling in mice to verify STAT3 (signalling protein in the JAK pathway) as a biomarker for glioblastoma - https://www.nature.com/articles/s41467-019-11614-x - then pulling from a public database measuring kinase expression during STAT3 inhibition to figure out that IGF-1R (insulin sensing) and STAT3 could lead to better GBM outcomes. This work to mix and match not only drugs but targets can be scaled up to improve preclinical work and if combined with new trial designs, could help make testing new medicines not only more accurate but personal per patient.

Analyzing KRAS variability (a significant undrugged target) and microsatellite instability (MSI) in 595 gastric cancer patients - https://link.springer.com/article/10.1007/s12253-017-0348-6 - this method will increasingly be part of the standard of care for every cancer patient. Guardant Health has been driving the movement toward these new technologies, which will not only improve earlier and earlier detection but help create better drugs to potentially cure diseases. In the past, the group did a similar study in gastric cancer patients looking at DNA methylation - https://stm.sciencemag.org/content/4/156/156ra140.long - this adds another signal to find significant markers for cancer subtypes; Guardant bought Bellwether Bio for this reason.
Applying mechanobiology to new materials.
Recent
Review of various methods to use biophysical forces to culture cells in 2D/3D environments - https://www.nature.com/articles/s41578-018-0066-z - biomaterials is currently limited by a few bottlenecks: the assembly of , their durability, and how diverse a population can be created. Using the principles of cellular interactions (chemical and physical) ought to help solve these problems; the Gartner Lab at UCSF also does important work here:
Past
Using advanced imaging to study molecular machines.
Recent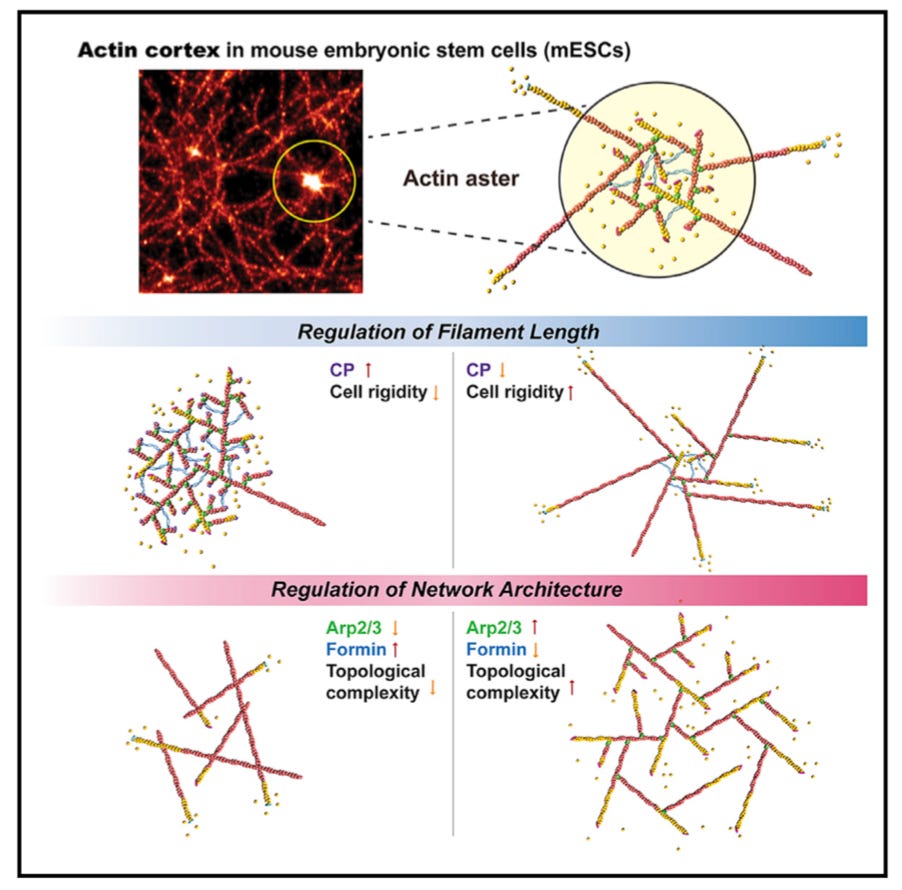 Past