Axial - How successful tools companies closed their first deal?
Company list

Tools
Right now, the most lucrative business model in life sciences is making a new medicine. However, tools comes in second-place neck-to-neck with diagnostics depending on the modality/indication. New tools enable new business models. Tools reimagine what's possible. Cloning enabled biologics. PCR enabled molecular diagnostics. Single-cell sequencing enables high-resolution/throughput screens. Most fields in life sciences are limited by the existing toolkit. Making a new medicine is always going to be an incredible way to make a large impact; however, tools businesses are very important to drive overall progress in the field and provide different pathways to build up moats. Businesses around cloud biology, cell therapy manufacturing, and fermentation at scale are emerging to expand our toolkit. These companies are often great investments and ones study closely due to their ability to empower new models in drug development, diagnostics, devices, and synthetic biology.
10X Genomics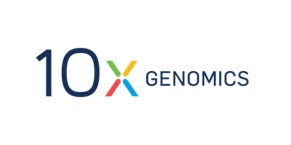 Strategy: Bringing a new tool through existing distributors. Showing product growth and having a unique technical value proposition to get fair terms from much larger companies to distribute their GemCode/Chromium product sets and reach more customers.
In 2016, after almost 4 years of intense effort to build up its unique technology and launch their first product in 2015 at AGBT, 10X Genomics announced partnerships with Qiagen and Illumina on the same day. As the undisputed leader in single-cell sequencing tools, this type of traction was only natural for the company. With revenues nearly increasing 10X from ~$3M in 2015 to ~$27M in 2016, 10X's GemCode platform was gaining the traction necessary to compel larger tools companies to take notice.
With a great set of founders led by Serge Saxonov (played an essential role building up 23andMe before 10X), 10X invented a new method of sequencing with their GemCode platform called Linked-Read sequencing where short-reads during a sequencing run are partitioned and uniquely barcoded using 10X's unique microfluidics method to generate long-range information (i.e. large stretches of DNA) - in short, improving the accuracy of reconstructing short-read data.
For Qiagen, 10X provided a new way to source demand for their high-molecular weight DNA kits that are used for 10X's product suites. Illumina got two new features through 10X to add to their own HiSeq/MiSeq franchises - long-range sequencing and single-cell transcriptomics. 10X gained new channels to sell their tools. However, by waiting after commercial launch and growth, the company was able to strike up deals without giving up exclusivity or any of its crown jewels. This type of model requires a unique set of inventions and founders with the clarity of vision to accumulate the level of resources (i.e. capital) that may have been a little above their capabilities at the time but who ended up delivering.
Agilent Technologies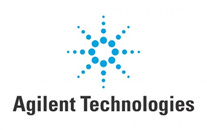 Strategy: Acquiring a consumables business to pair with its tools. Importantly, gaining the ability to move beyond the R&D market to clinical diagnostics.
In 2007, Agilent made a deal to acquire Stratagene to set itself up to be a leader in genomics tools today. Agilent was spun-off from HP in 1999 - having a PC business with a life sciences tools business no longer main sense. Agilent was a leader in liquid chromatography, mass spectrometry, and really anything related to lab-on-chip tools. However, the company couldn't find a way to access the clinical market for these tools. Earnings calls after earnings calls with multiple analyst grillings at JPM and other conferences, Agilent was getting pushed to figure out its clinical product strategy.
Agilent honed in on a company in La Jolla, Stratagene to bolt on the latter's consumable business - kits for DNA, RNA, and protein analysis, software, and reagents mainly for qPCR. This gave Agilent the ability to enter into the clinical diagnostics market with Stratagene's assays expanding the market opportunity from billion (singular) to billions (plural). Agilent's stance was to have its lab-on-chip tools enter the clinic through partners with experience in diagnostics; however, no one company was moving fast enough to bring Agilent's microarray and mass spectrometry tools to market. So Agilent had to buy a company to do it themselves. Later on as the company gained success in clinical diagnostics, Agilent began adding various moats around the Stratagene business by buying companies like Velocity11 (life science laboratory automation and robotics company) and Kalabie (electronic laboratory notebook).
Invitrogen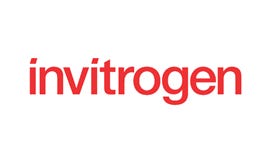 Strategy: Starting an acquisition spree to build a moat around its cloning franchise.
In 1999, Invitrogen was the leader in cloning tools, but due to pending competition needed to build up barriers around the cloning franchise and started this process off by acquiring Novex to combine its electrophoresis products with Invitrogen's gene expression research products.
Invitrogen is an incredible case study for how to build a tools company - founded in 1987 as a partnership by Lyle Turner, Joe Fernandez, and William McConnell (chemists from San Diego) and incorporated in 1989, the company was formed around the basis of a cDNA library kit called The Librarian. By powering cloning and helping drive the success of biologics, Invitrogen moved into mRNA and other kits. By 1999, the company had annual revenue well over $30M from ~$4M in 1990. The core value proposition was developing kits to simplify gene cloning, expression, and analysis. From The Librarian, Invitrogen ended up selling over 10K products to customers ranging from biotechnology to agriculture and academic research. With its most successful product, TOPO Cloning, launched in 1997 reducing the reaction time for molecular cloning from 12 hours to 5 minutes. With this transformational invention, Invitrogen was on the path to reach $1B in annual sales and went public in 1999. With a liquid stock to do M&A with, the company went on an acquisition spree.
Novex was also based in the San Diego area and had a strong presence in precast electrophoresis gels - a useful tool to figure out if a cloning experiment actually worked. This deal built up a moat for Invitrogen's TOPO product by offering peripheral tools to customers. Invitrogen went on to buy Research Genetics for its drug information platform and Ethrog Biotechnologies for its electrophoretic separation products.
Applied Biosystems

Strategy: Riding the wave of a large-scale project to generate revenue, albeit short-term, to invest in new product sets and stop others from launching their own.
In 1990, the Human Genome Project was started off as a joint project between the NIH and DoE. Applied Biosystems (known for a bit as PE Biosystems when PerkinElmer owned the company) was the preferred sequencer vendor for the initiative. Founded in 1981, Applied Biosystems was formed around sequencing inventions from Leroy Hood's lab at Caltech with two former engineers from HP and Michael Hunkapillar (Hood colleague at Caltech) recruited to helm the company.
With a virtual monopoly on sequencing and the federal government mandating spending on sequencing the human genome, Applied Biosystems grew sales from ~$160M in 1990 to ~$1.2B in 1999 with sequencing machines making up nearly half of these sales. However, the government was moving a little too slow and Applied tried to figure out a way to convince NIH/DoE to buy more machines or have another company do it. The company helped set up Celera Genomics in 1998, which ended up raising over $1B to purchased 300 machines from Applied and sequence the human genome for private use. This act drove the public project to move faster and buy a few hundred more Model 3700 sequencers ($300K a piece) from Applied. In short, Applied created an arms race with its own customer to drive their own sales.
Ultimately, this created billions of dollars of value for Applied to invest in their PCR franchise and built up its patent portfolio to minimize competition. The revenue subsided as the Human Genome Project ended. Applied began searching for new markets from protein sequencing to kits to fill in the gap. Applied ended up losing its sequencing monopoly to Illumina mainly due to not investing heavily to make next-generation machines beyond the Model 3700 with Invitrogen eventually buying Applied Biosystems in 2008 to create Life Technologies.