Axial - Cipher #8 (cell therapy)
Finding the other half
Analysis of public clinical and business development data in life sciences.

Cell therapies have revolutionized medicine and how we cure disease with Juno Therapeutics and Kite Pharma leading the way.
With the average cell therapy deal value increasing now over $1B with a recent slow down in deal activity since the strong growth between 2012-2015: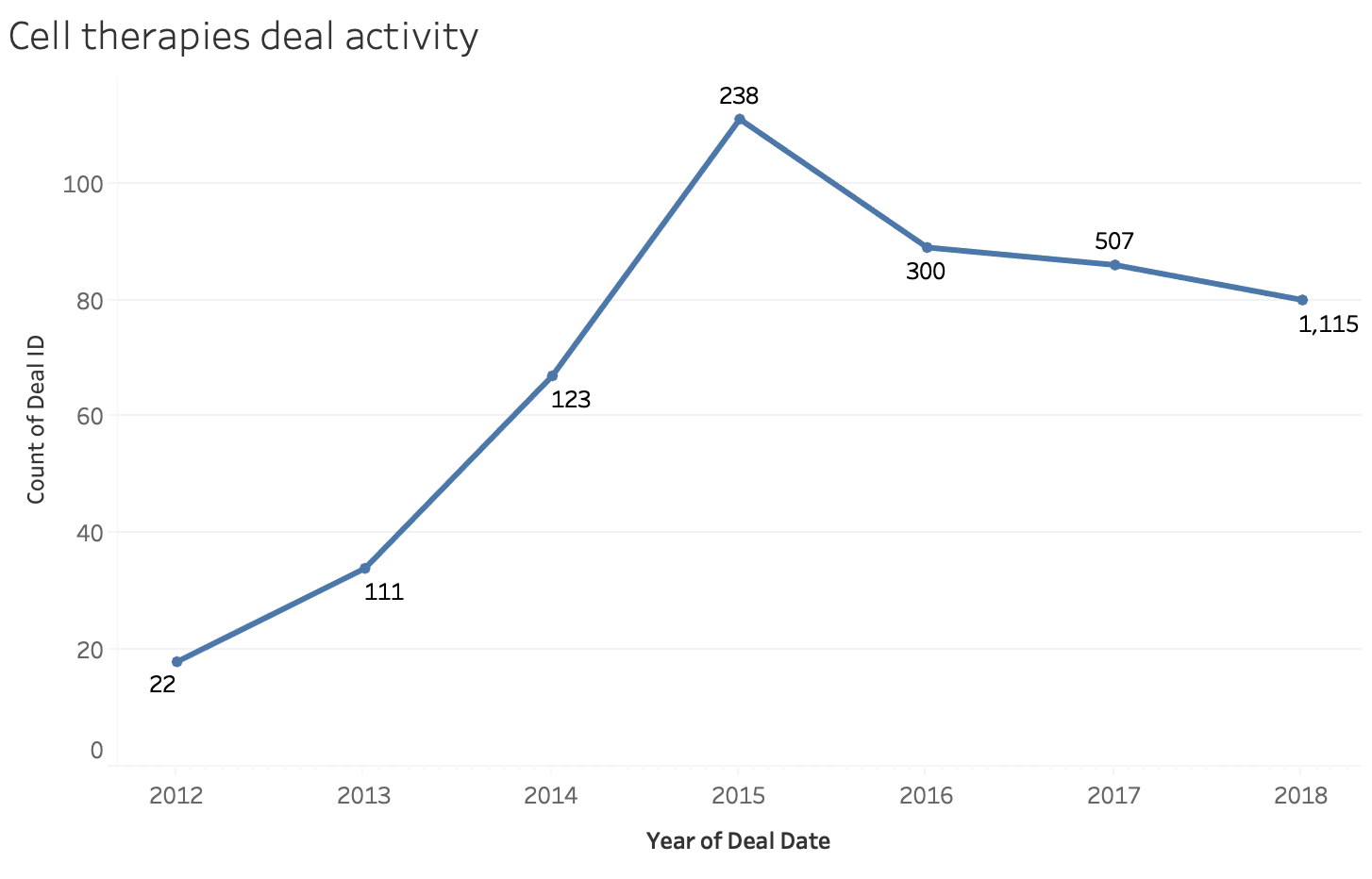 With the deals focused on oncology with autoimmunity next up: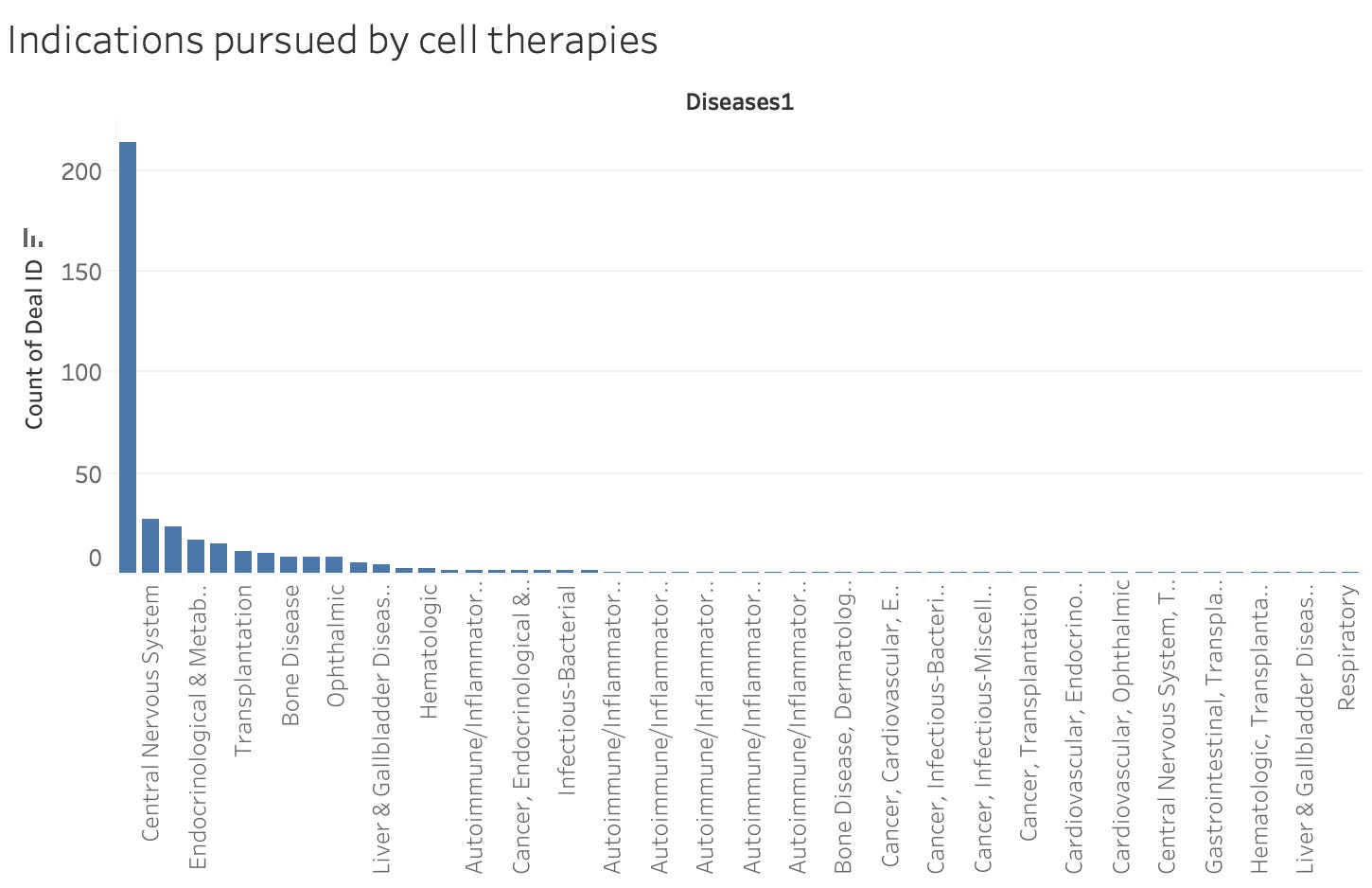 And research and licensing agreements: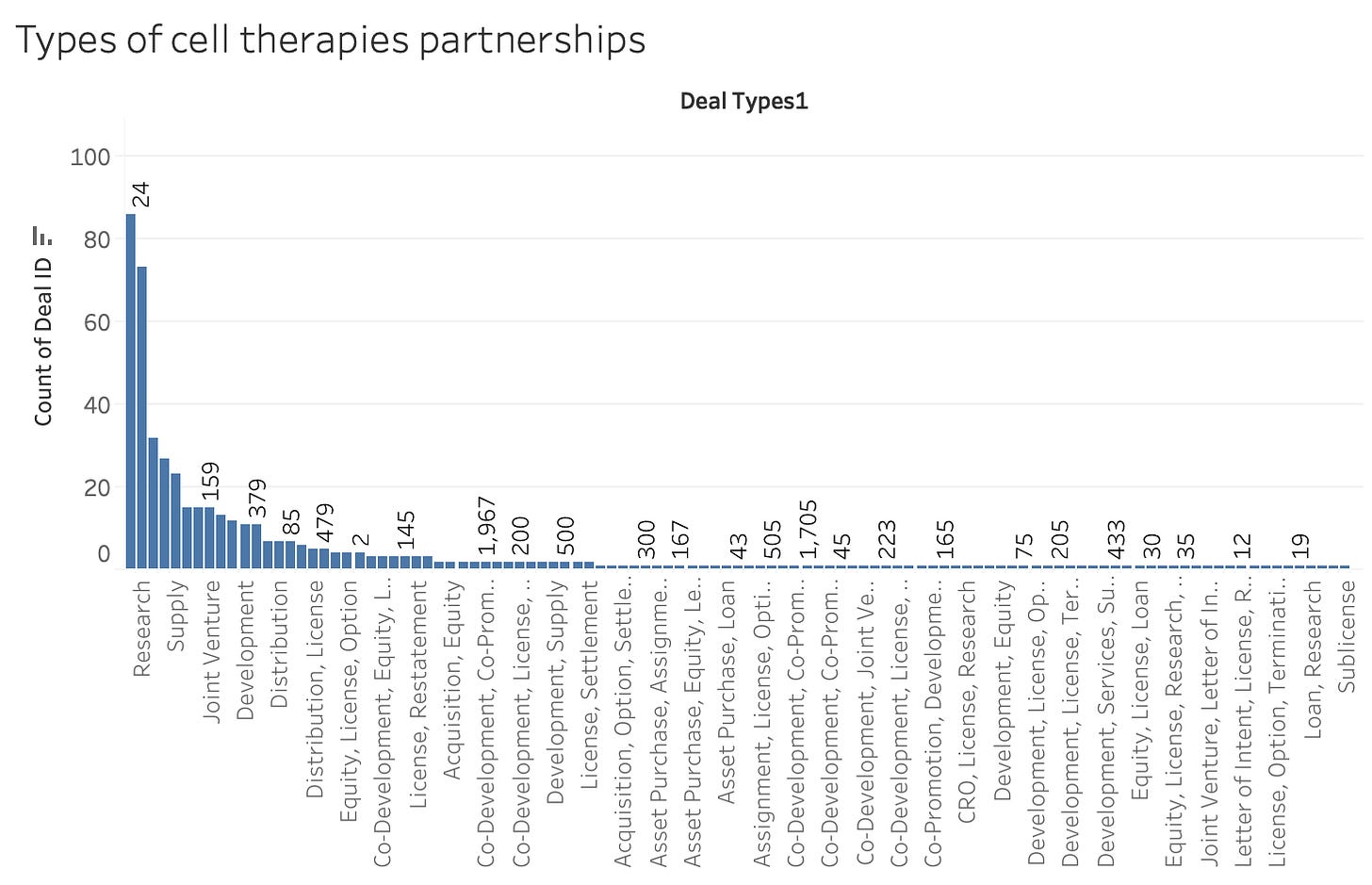 Focused on discovery and preclinical work likely due to cell therapy's recent introduction into the clinic: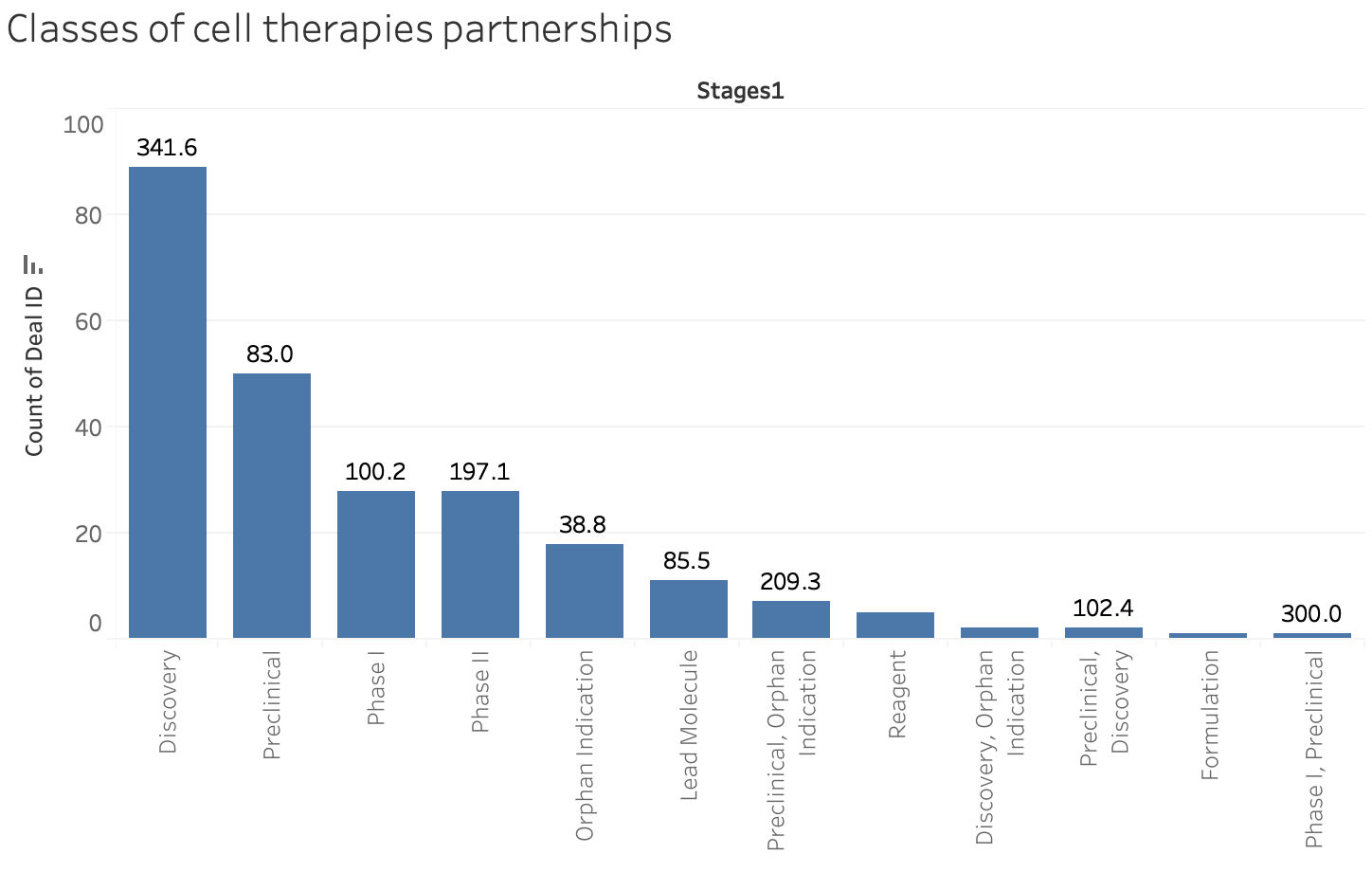 With deals having no geographic preference but a small focus on Asia: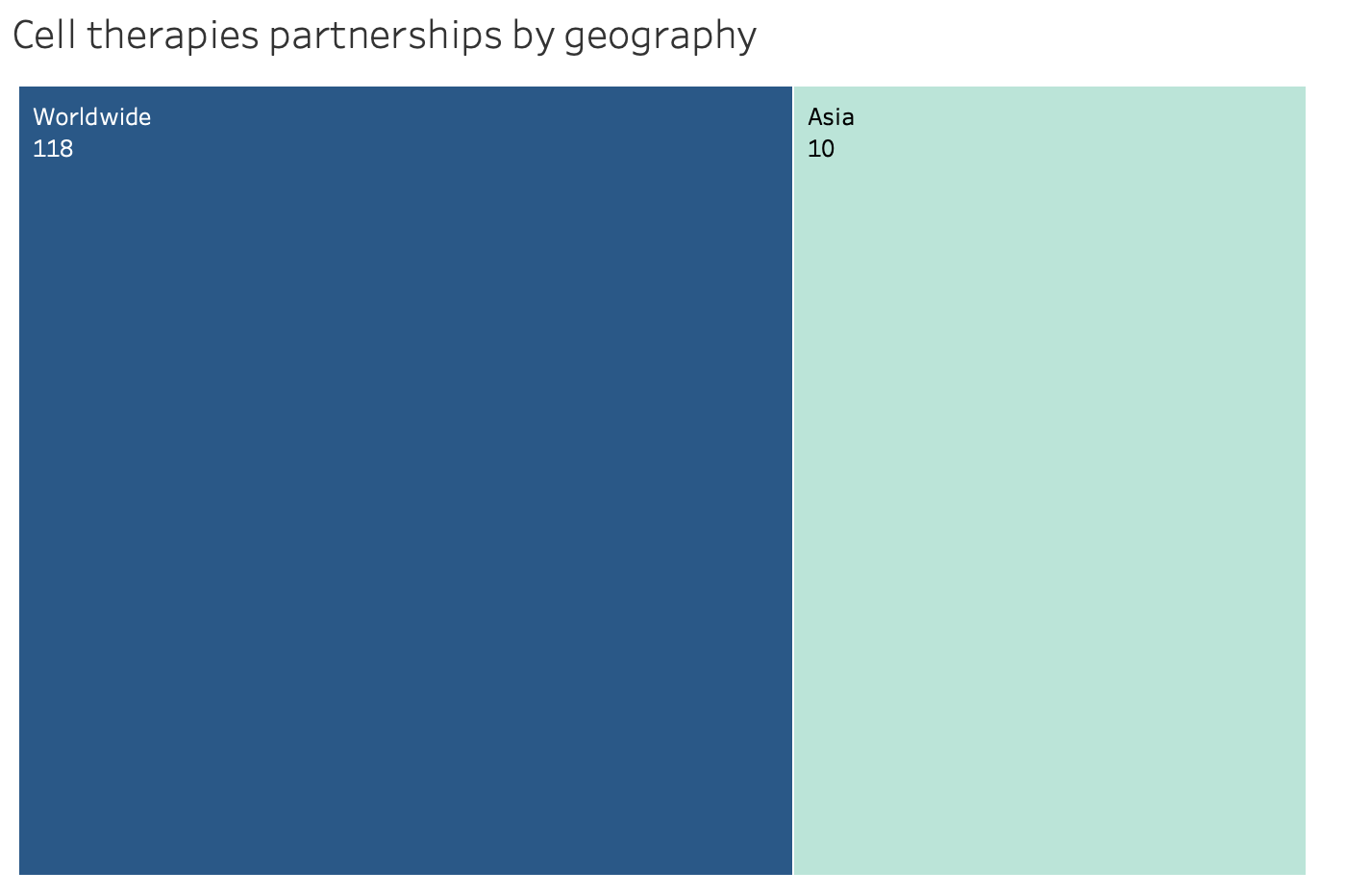 Thank you.