Axial - Cipher #5 (gene therapy)
Finding the other half
Analysis of public clinical and business development data in life sciences.

Gene therapies have been on a rollercoaster over the last few decades:

With Spark Therapeutics getting the first AAV approval and Bluebird Bio, uniQure, AveXis doing incredible work. The average gene therapy deal value peaked around $200M with the number of partnerships seeing a marked rise in early 2010: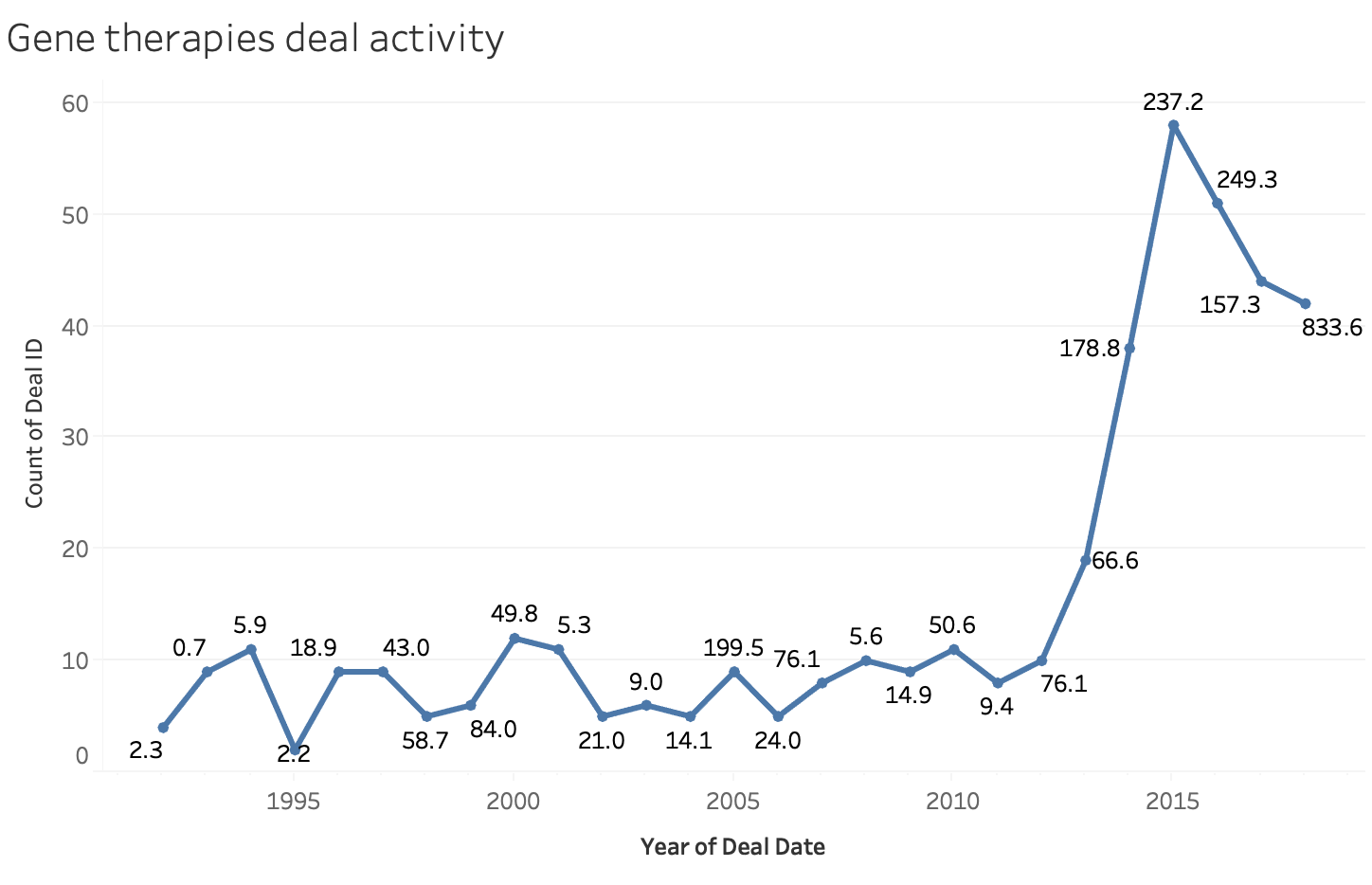 With a focus on research and licensing agreements: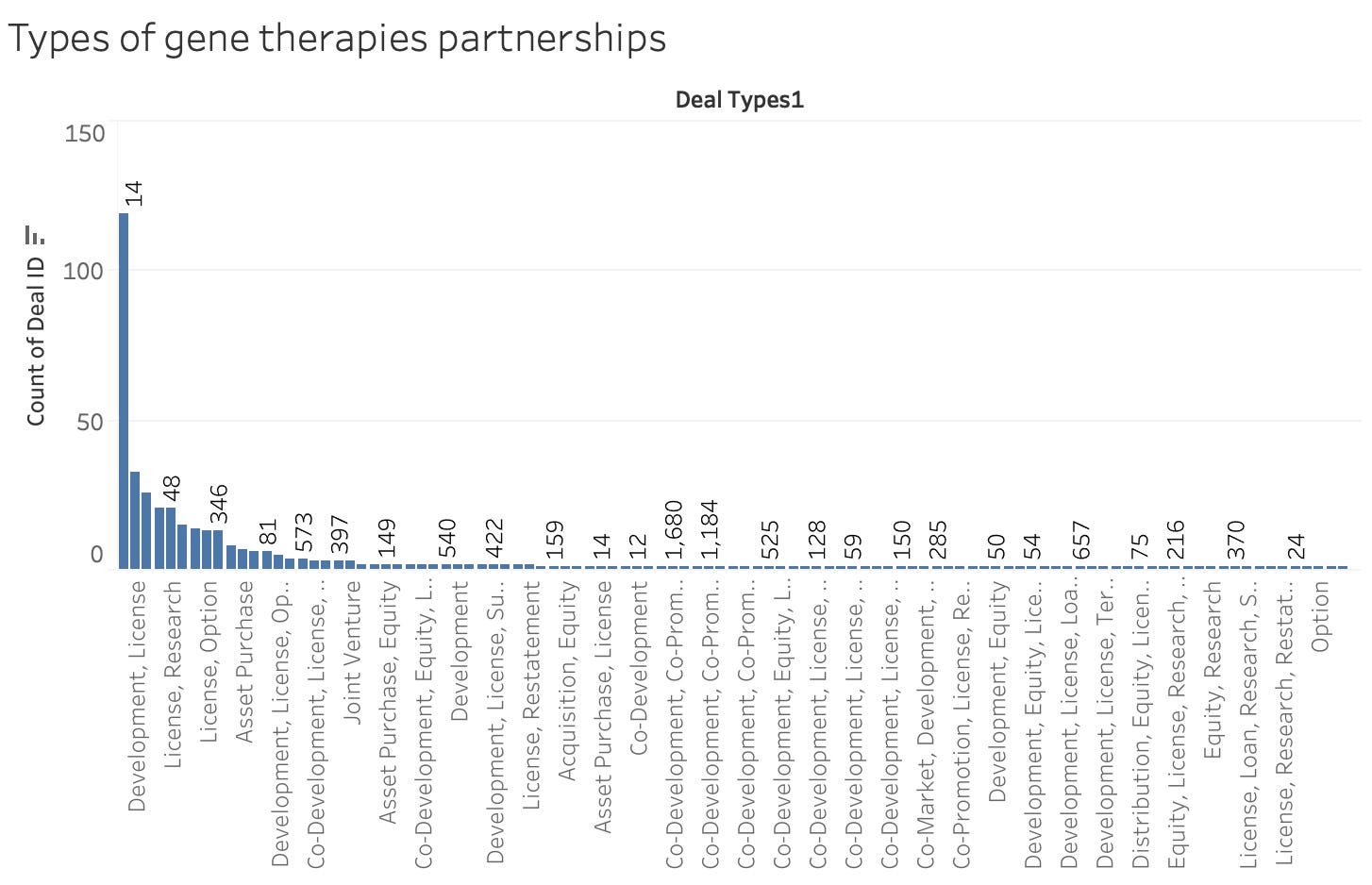 Focused on discovery and foundation work: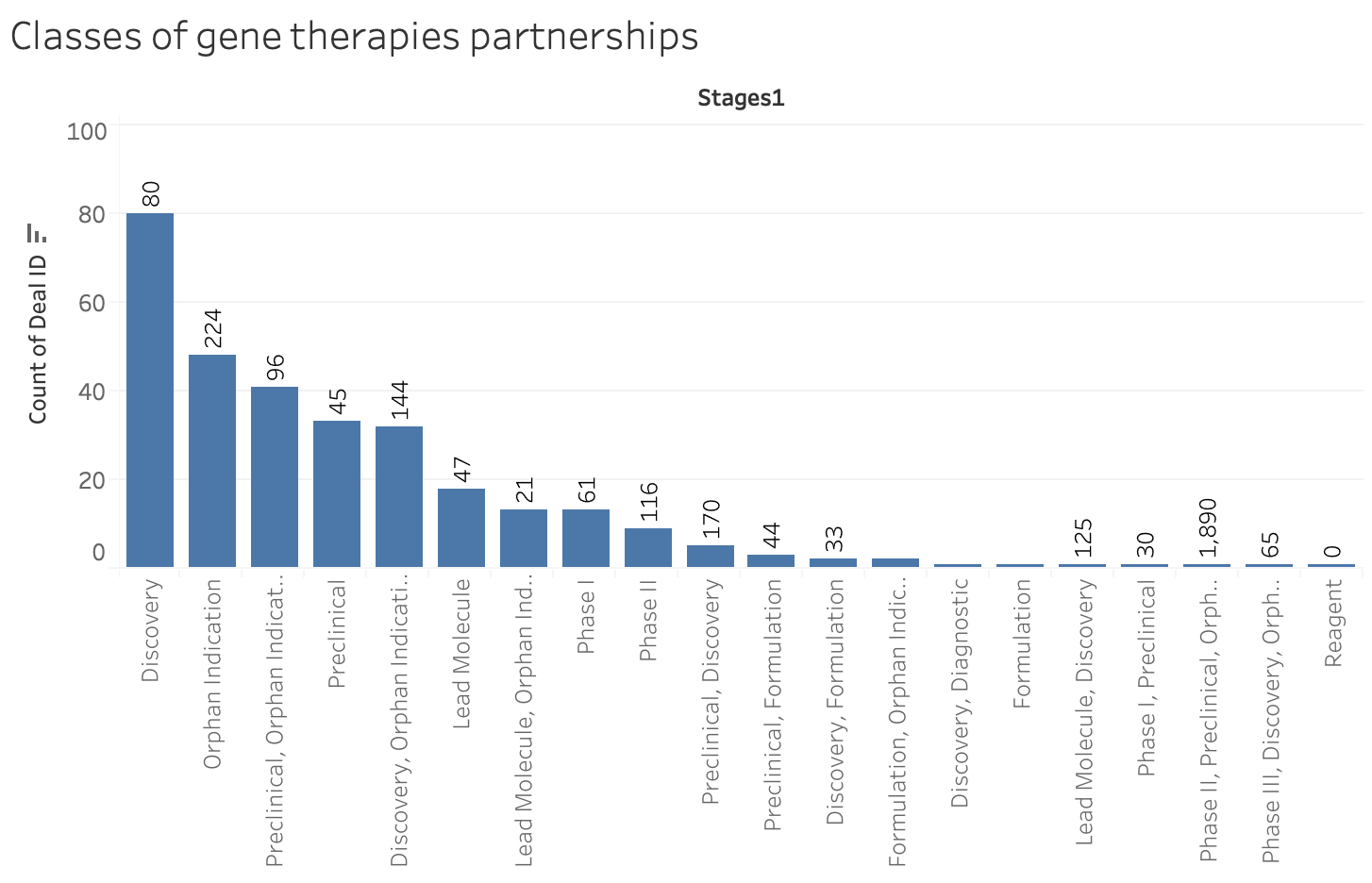 With deals having no geographic preference: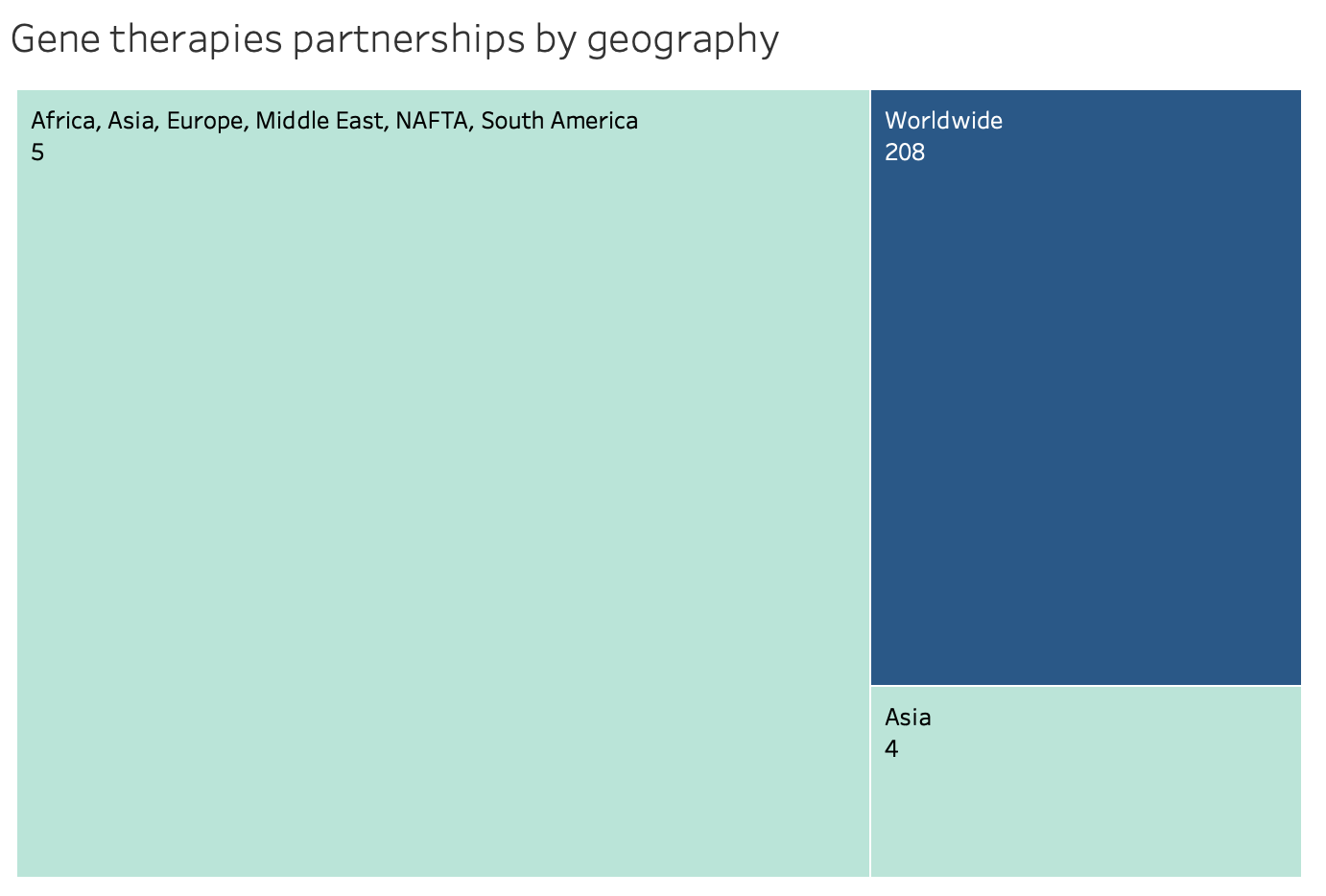 Thank you.