Axial - Cipher #4 (antibodies)
Finding the other half
Analysis of public clinical and business development data in life sciences.

Antibodies are the most reliably lucrative modality in life sciences right now. With Genentech pioneering the field and Adimab the business model. With the current pipeline full: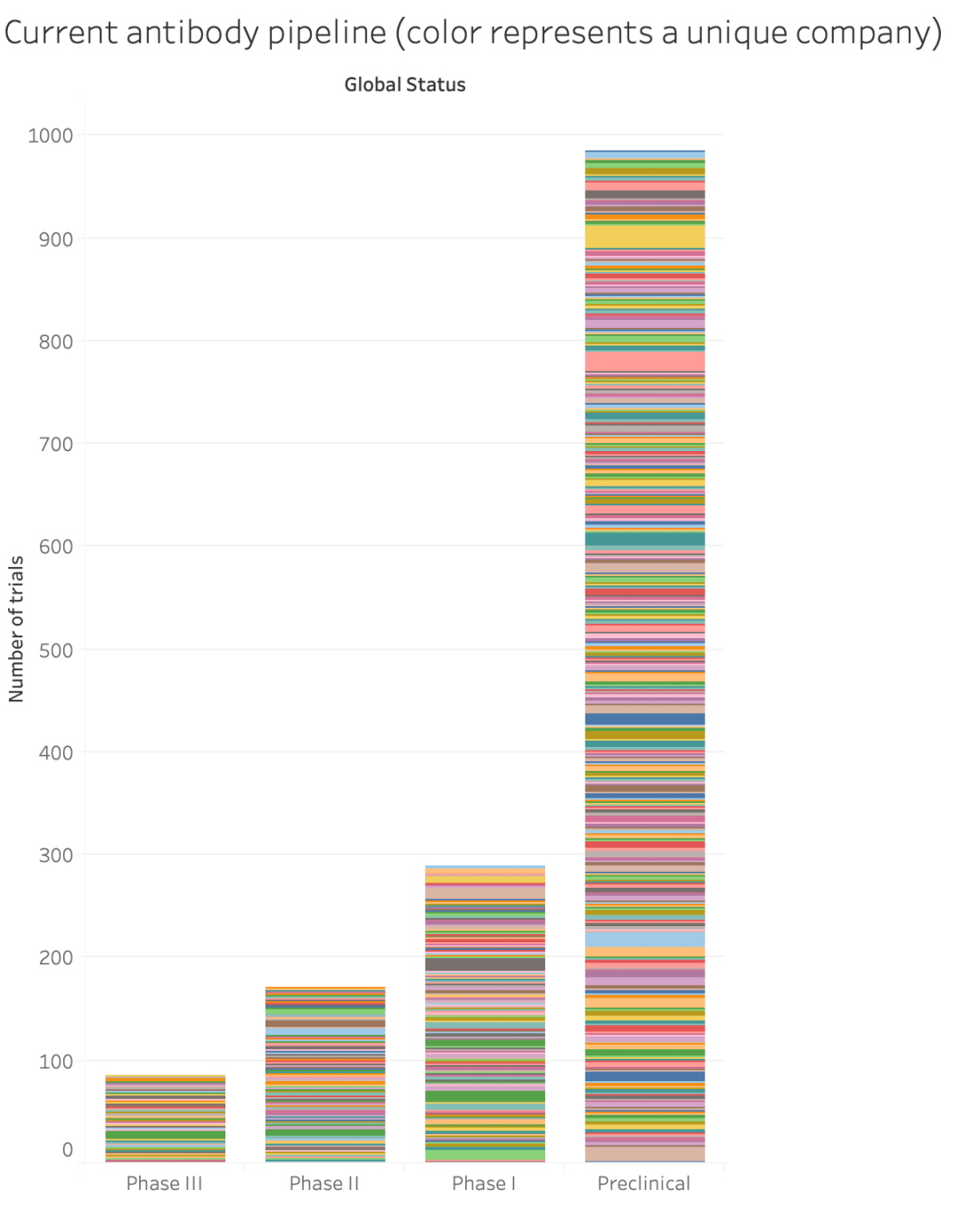 Active partnership activity: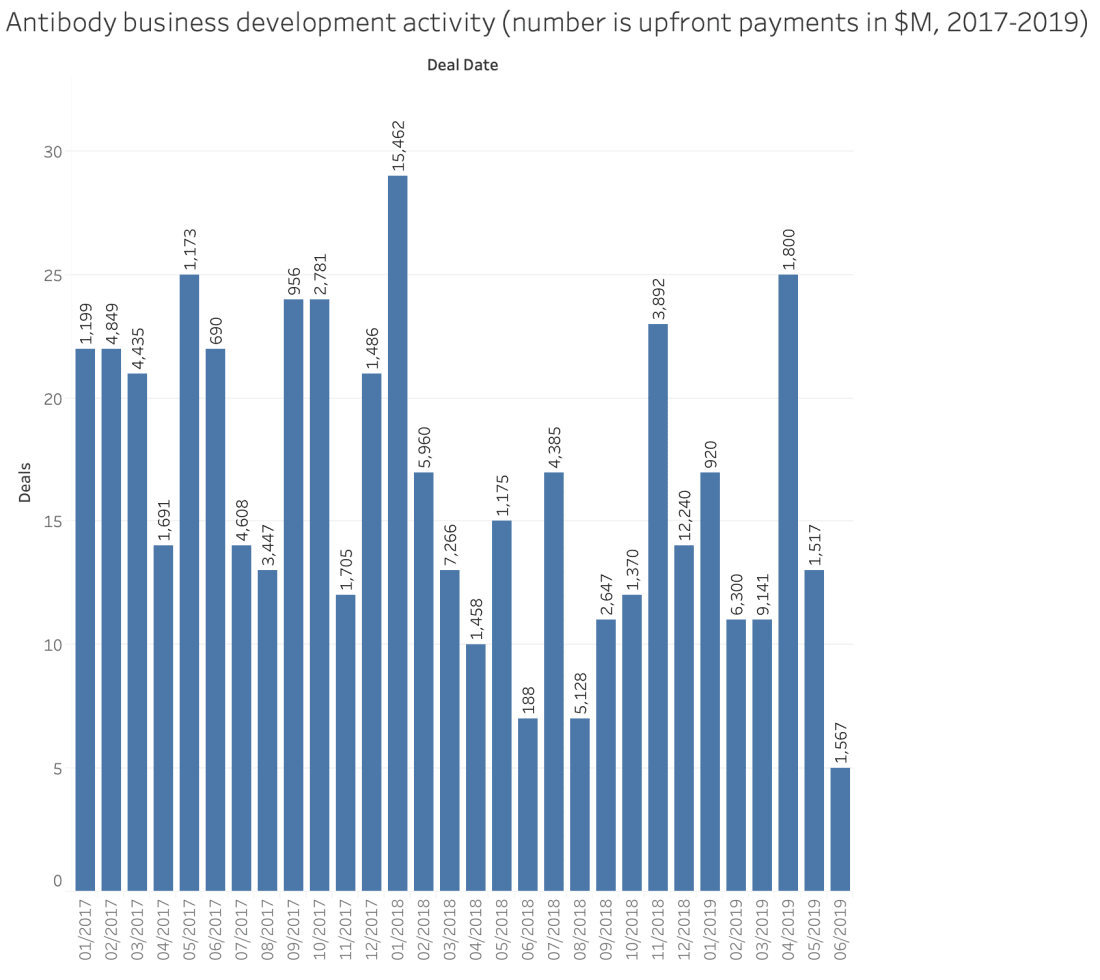 With the average antibody deal value being over $1B now: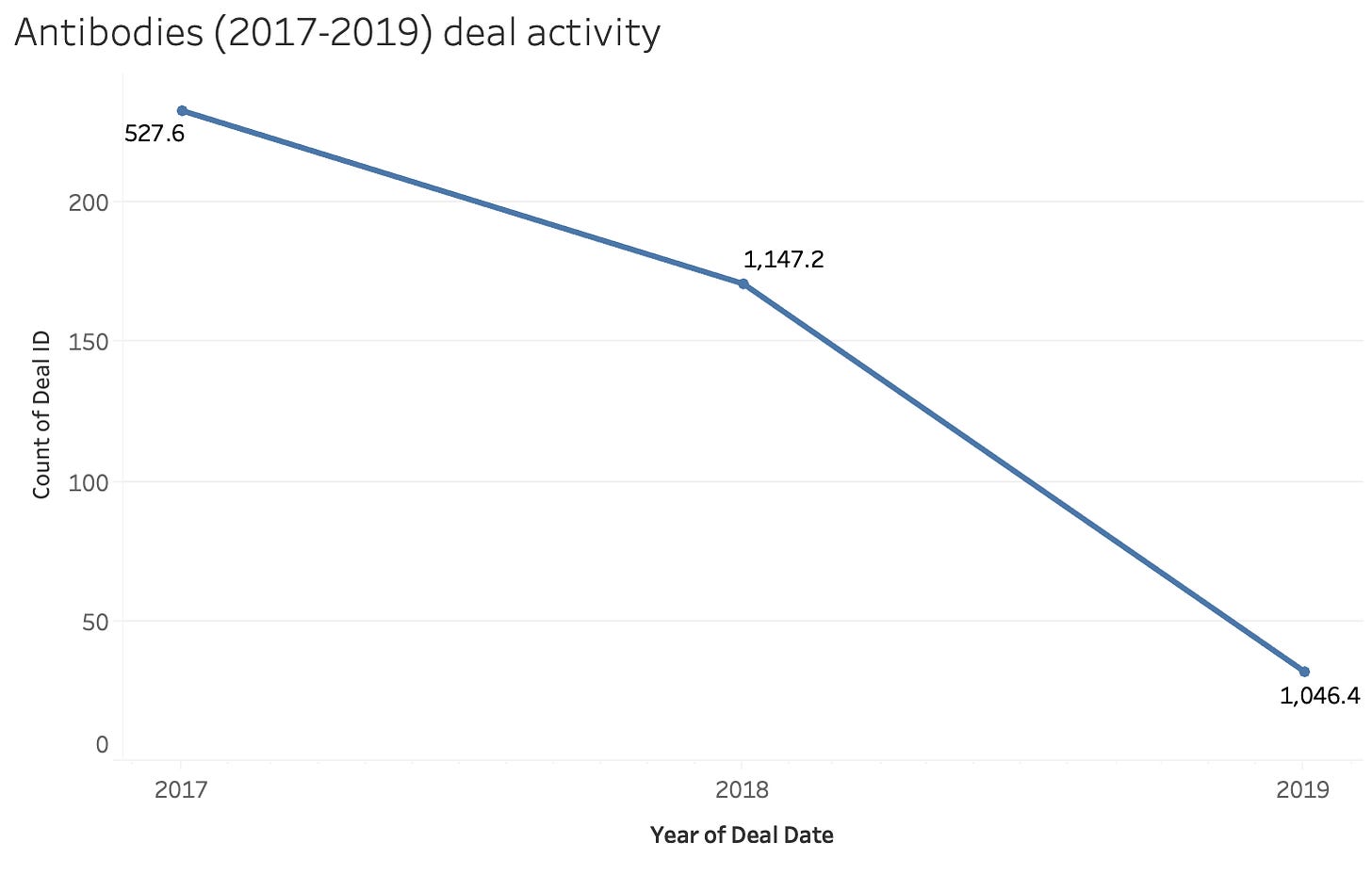 With the deals focused on oncology: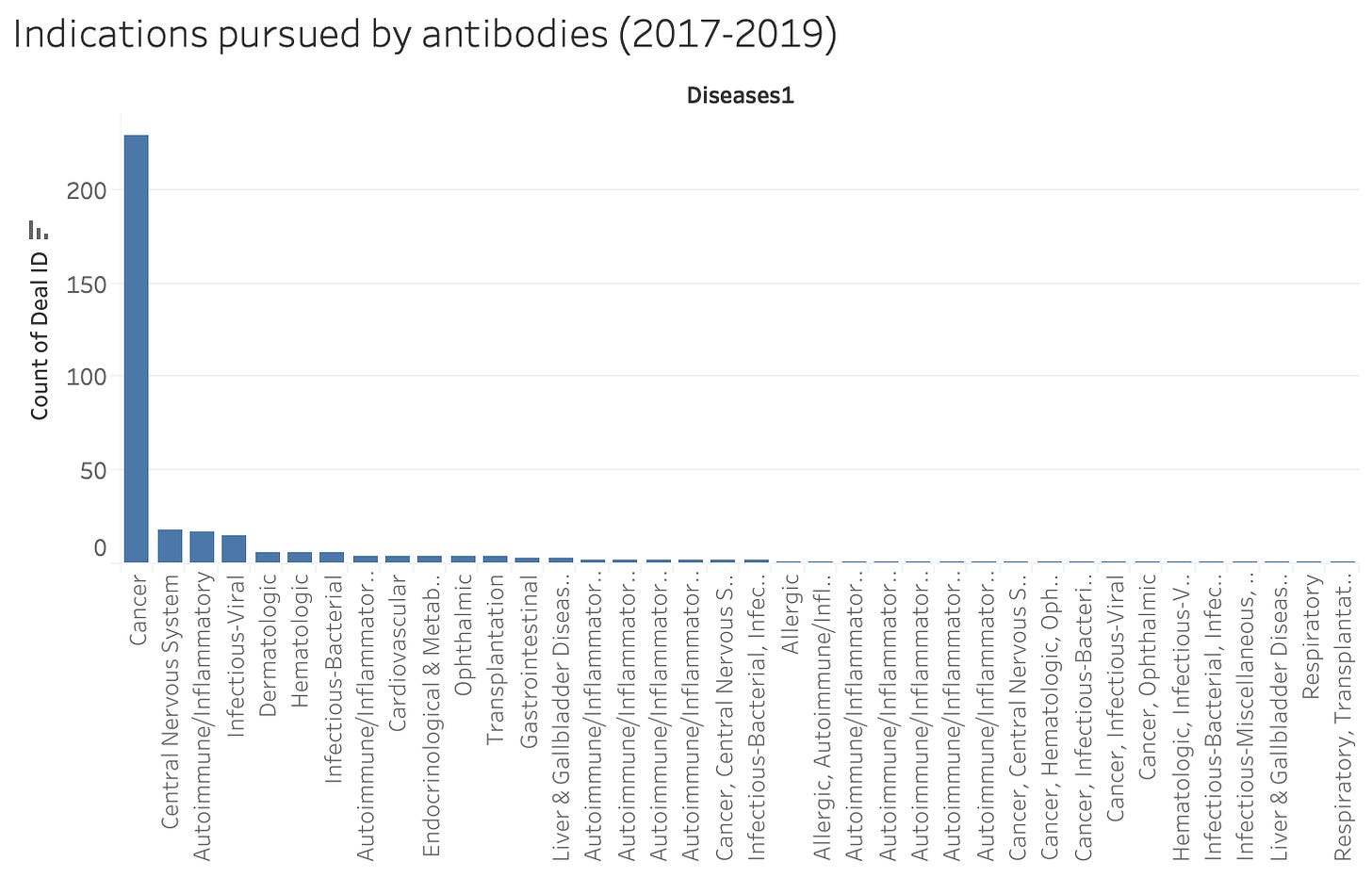 And research and license agreements:
Focused on discovery and phase I work due to the modality's increased predictability in humans: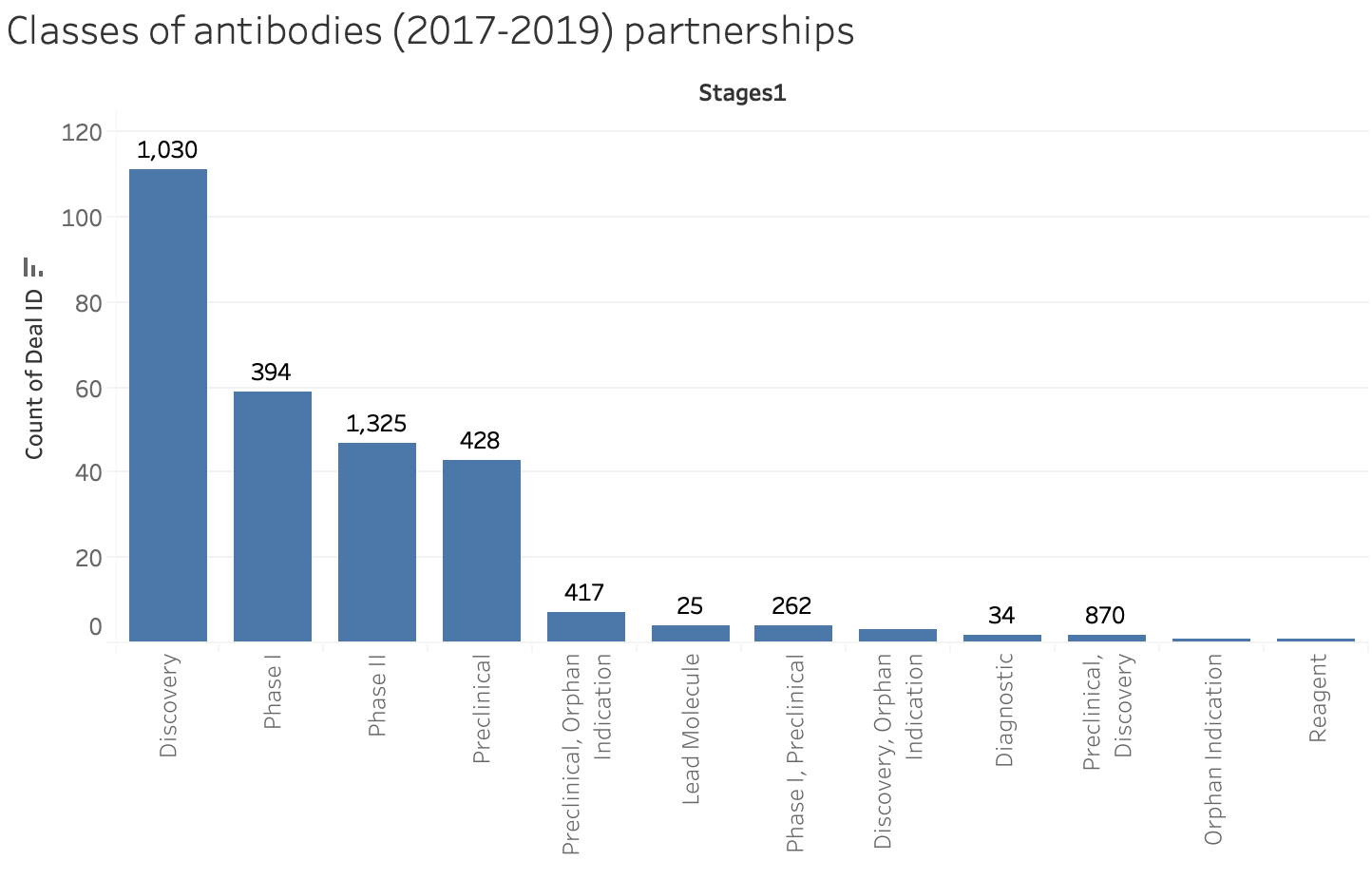 With deals having no geographic preference: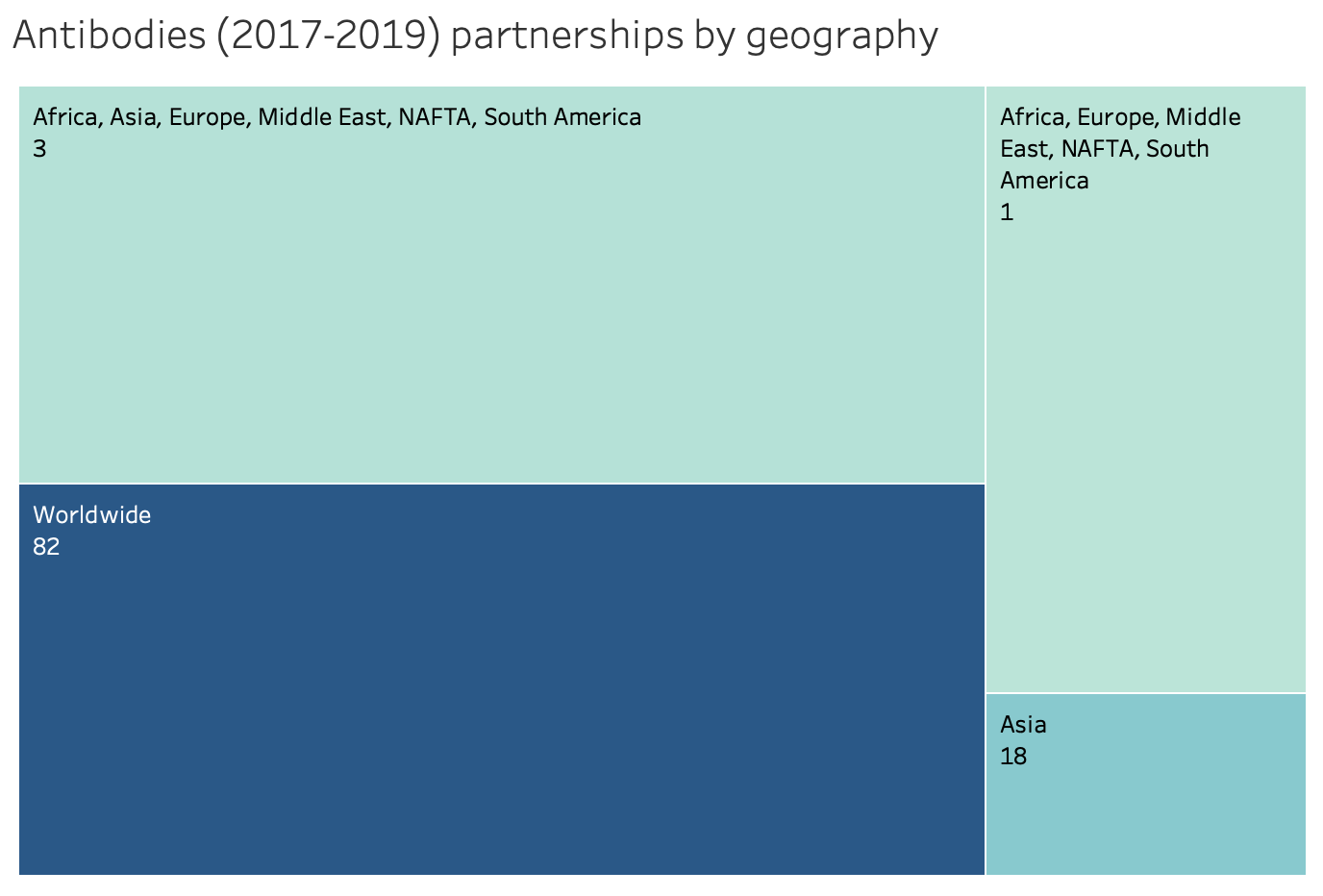 Thank you.