Axial - Cipher #2 (RNAi)
Finding the other half
Analysis of public clinical and business development data in life sciences.

RNAi was discovered and characterized in the late 1990s and 2000s. Discovered by Mello and Fire, and studied by Ruvkun, Ambros, Hunter, and more, the tool has taken ~2 decades to bring to patients. In 2018, Alnylam received the first FDA approval of an RNAi therapeutic, Onpattro for polyneuropathy of hereditary transthyretin-mediated amyloidosis. Since RNAi's discovery, many companies have been formed and have faltered whereas Alnylam has been able to persist despite the volatility (image below) due to the IP moat it built up: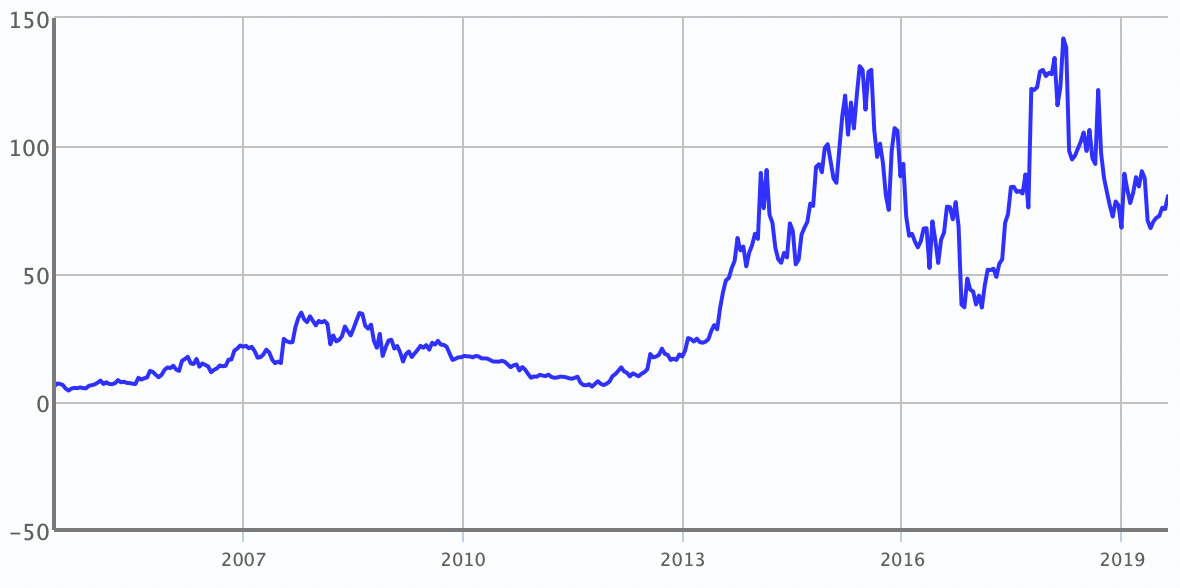 With the average RNAi deal value increasing over time with the number of deals made annually remaining constant:
With the deals focused on oncology: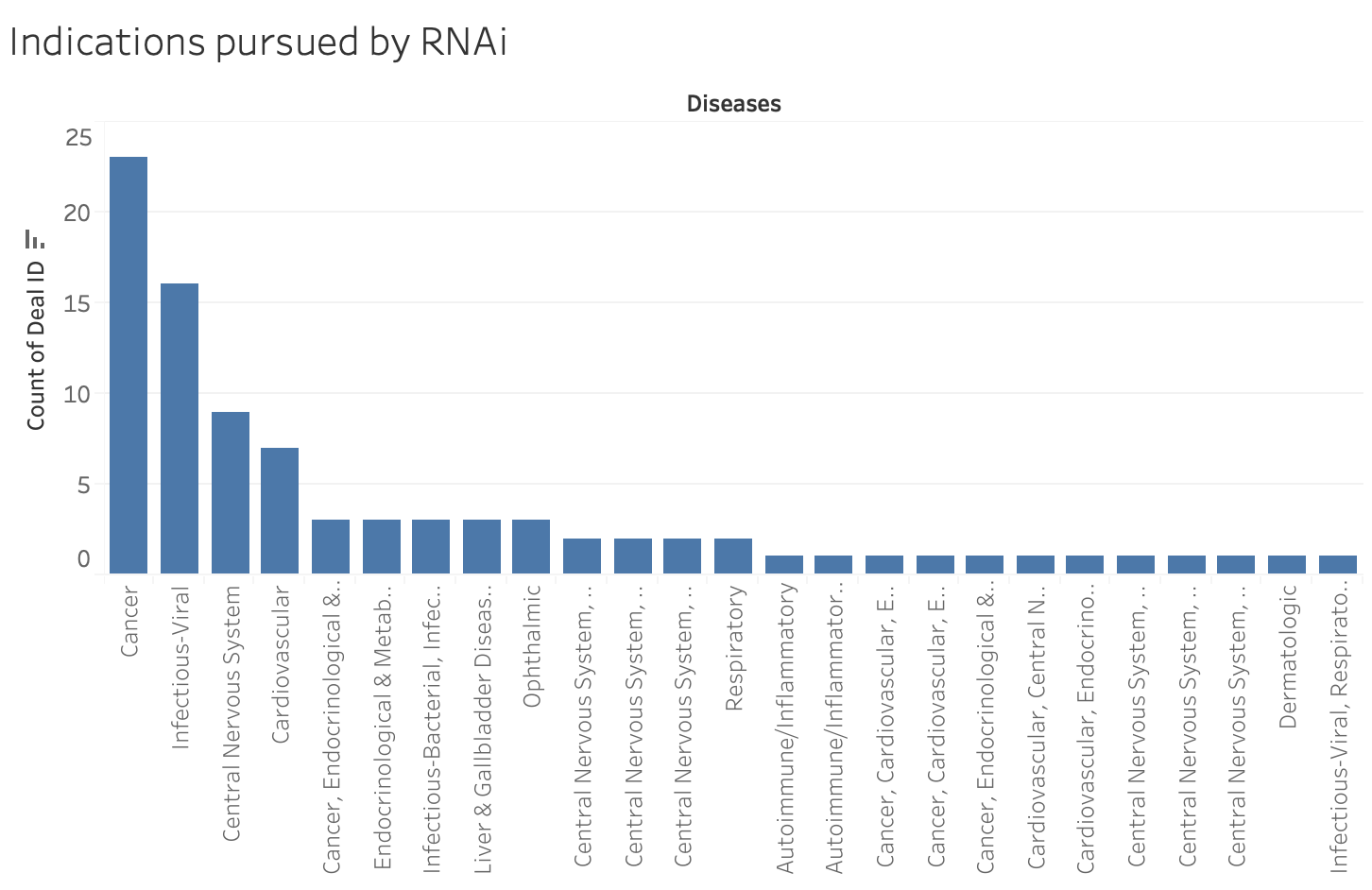 And research and license agreements: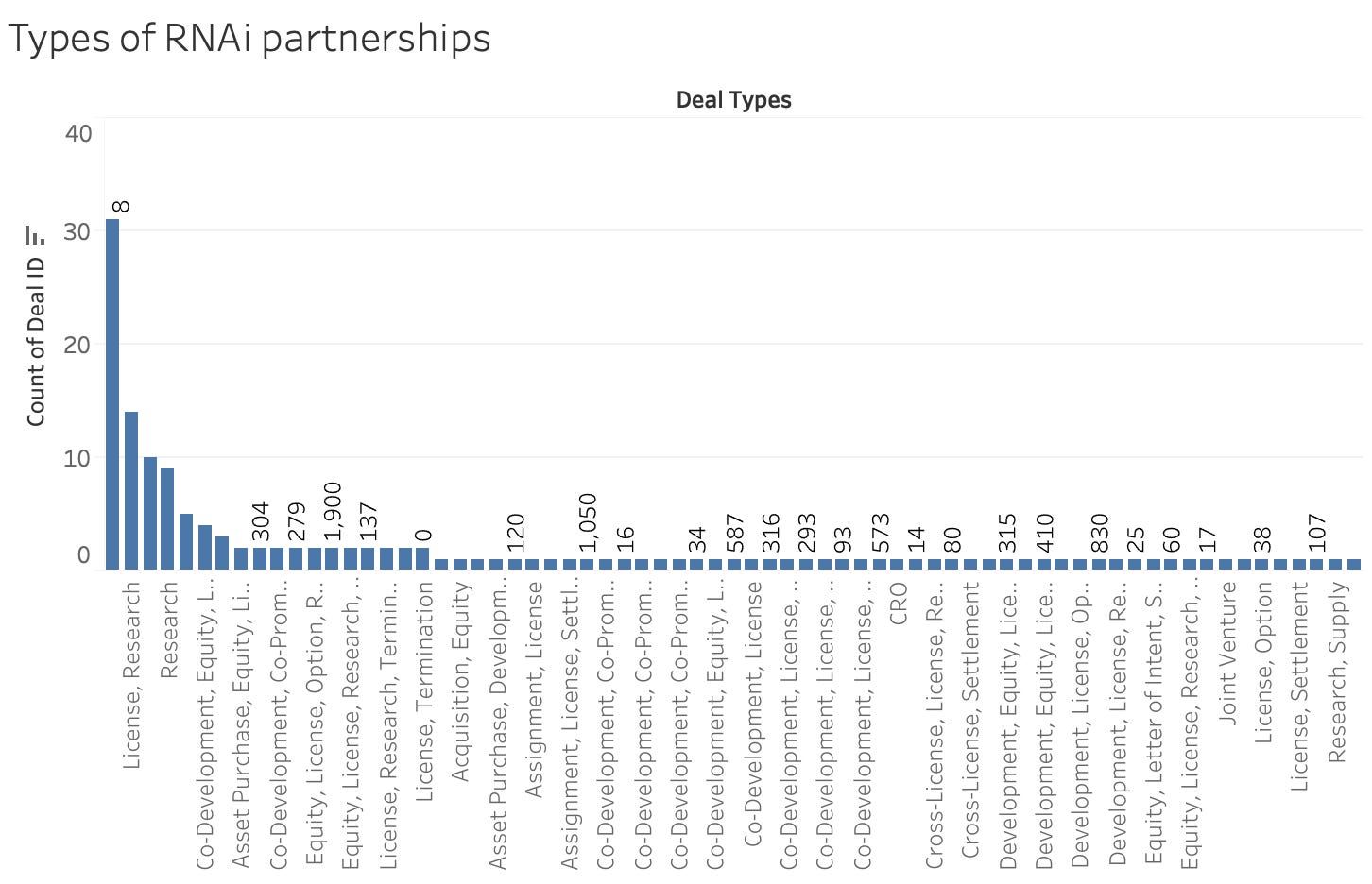 Focused on discovery and preclinical work likely due to RNAi's recent introduction into the clinic: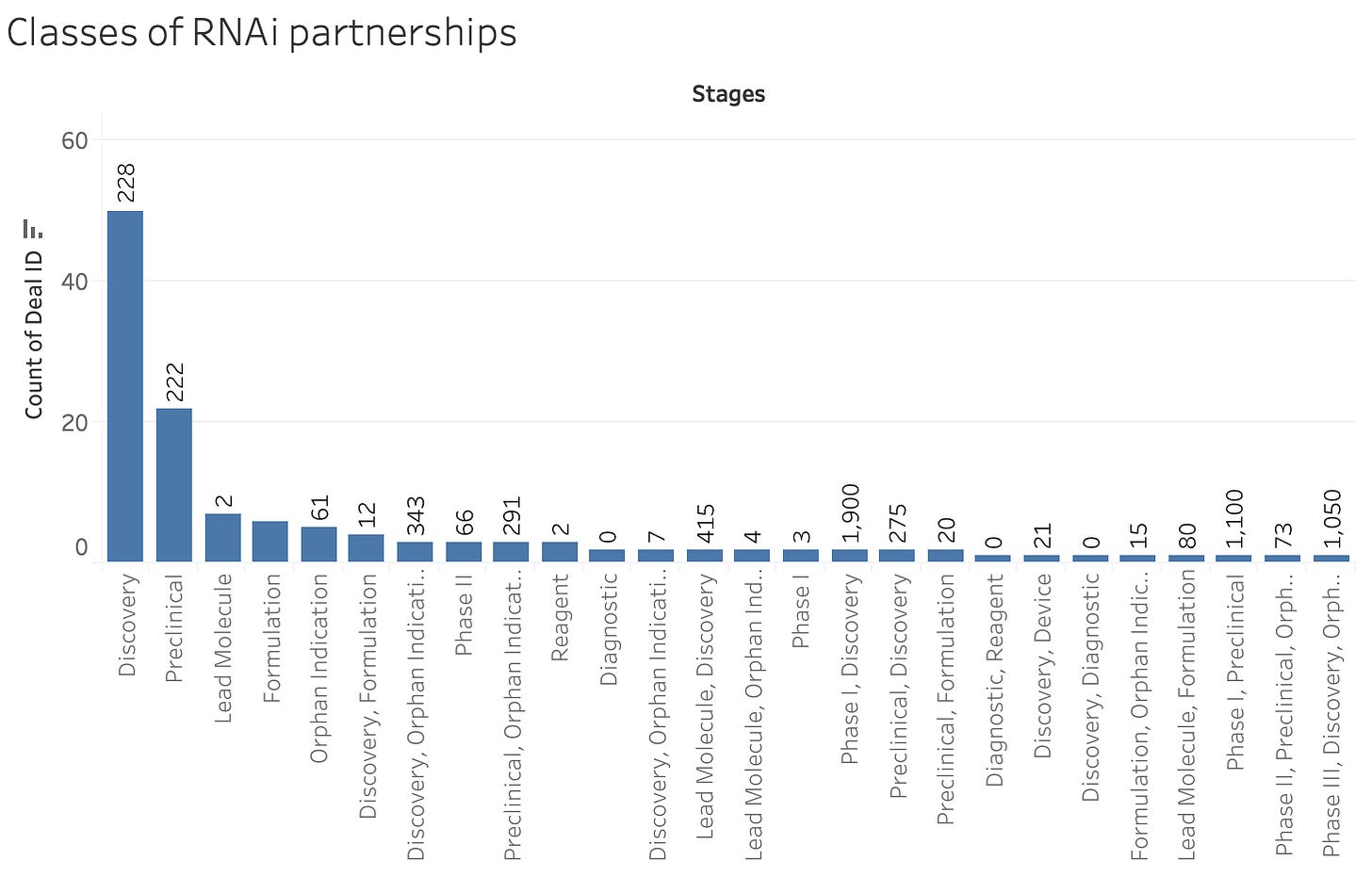 With deals having no geographic preference: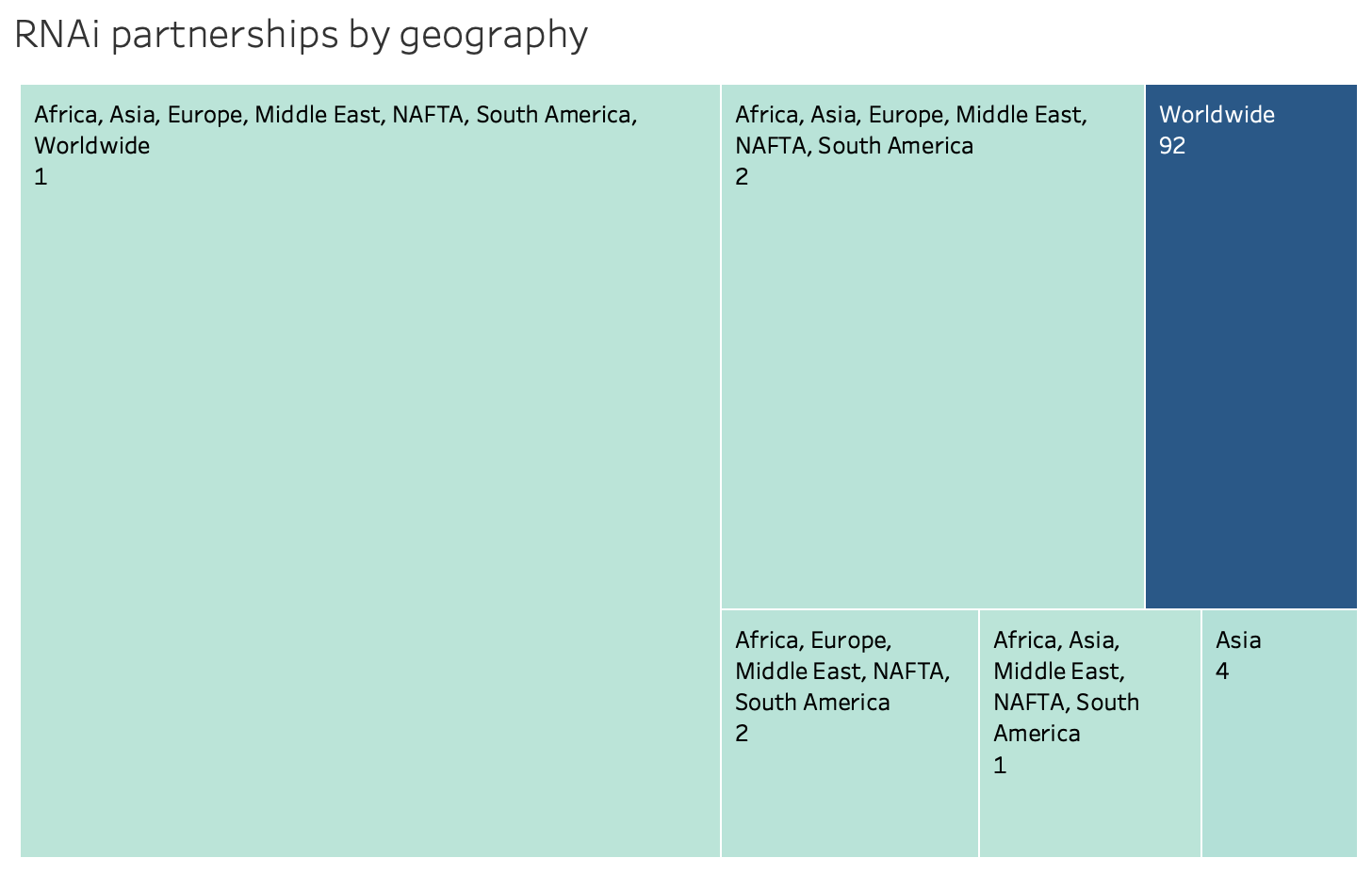 Thank you.