Axial - Cipher #1 (microbiome)
Finding the other half
Analysis of public clinical and business development data in life sciences.

The microbiome is a collective genomes of microorganisms that resides on or within any of a number of host (i.e. human, plant) tissues. For humans, this includes the skin, gut, any type of biofluid, GI tract, and more. To add to this complexity is that impact of diet on the temporal variance of the microbiome making it extremely difficult to predict the effects of perturbing the microbiome with a probiotic, drug, or something else. Given the study of the microbiome and the field of metagenomics is relatively early, 1-2 decades, more and more information is being collected improving the ability to create metabolic models to infer function from these populations. Interesting companies building out this toolkit are Metagenomi, One Codex, and BetterEarth.
Over the last two decades, there has been substantial, steady growth in new microbiome therapeutics: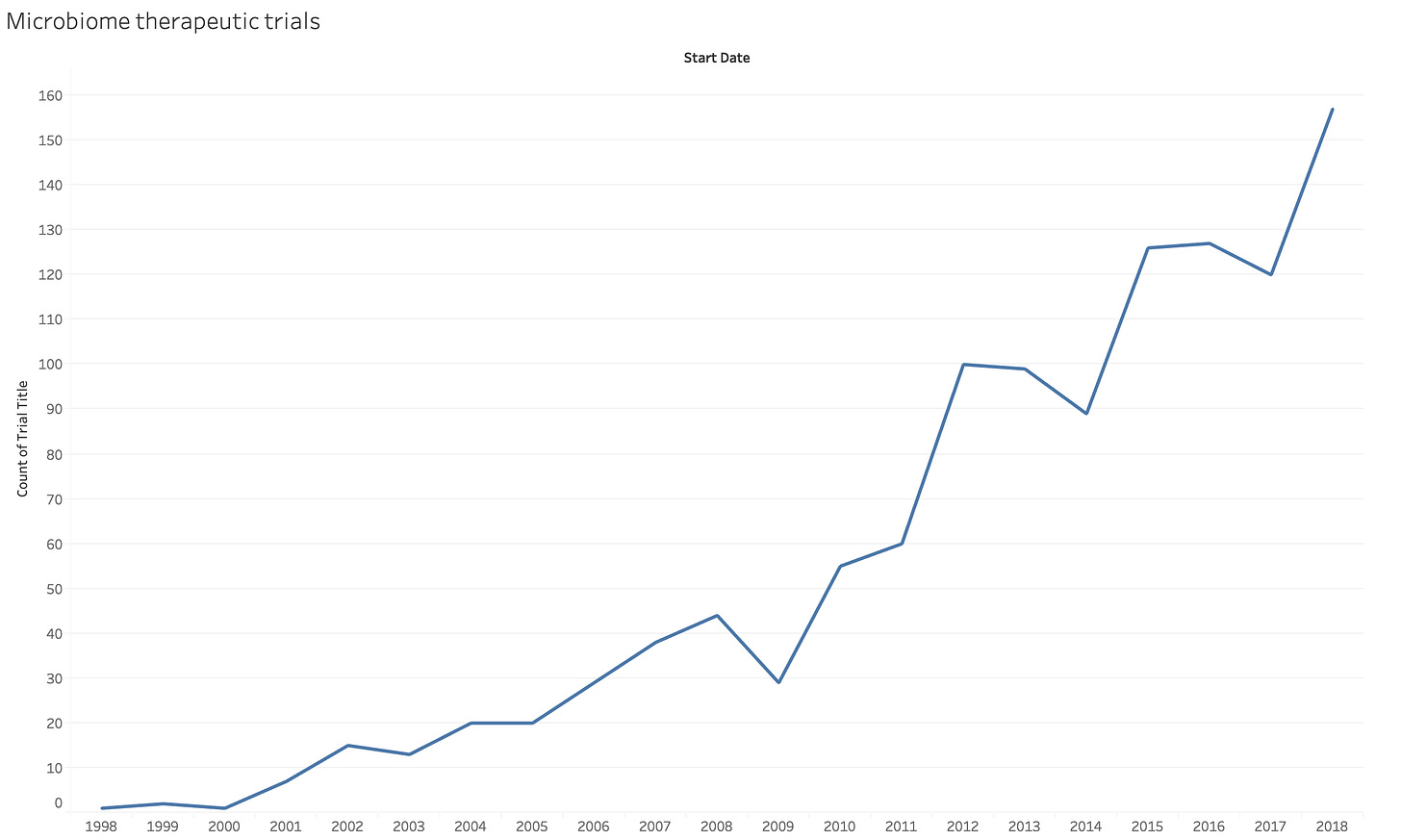 With a steady stream of biopharma deals: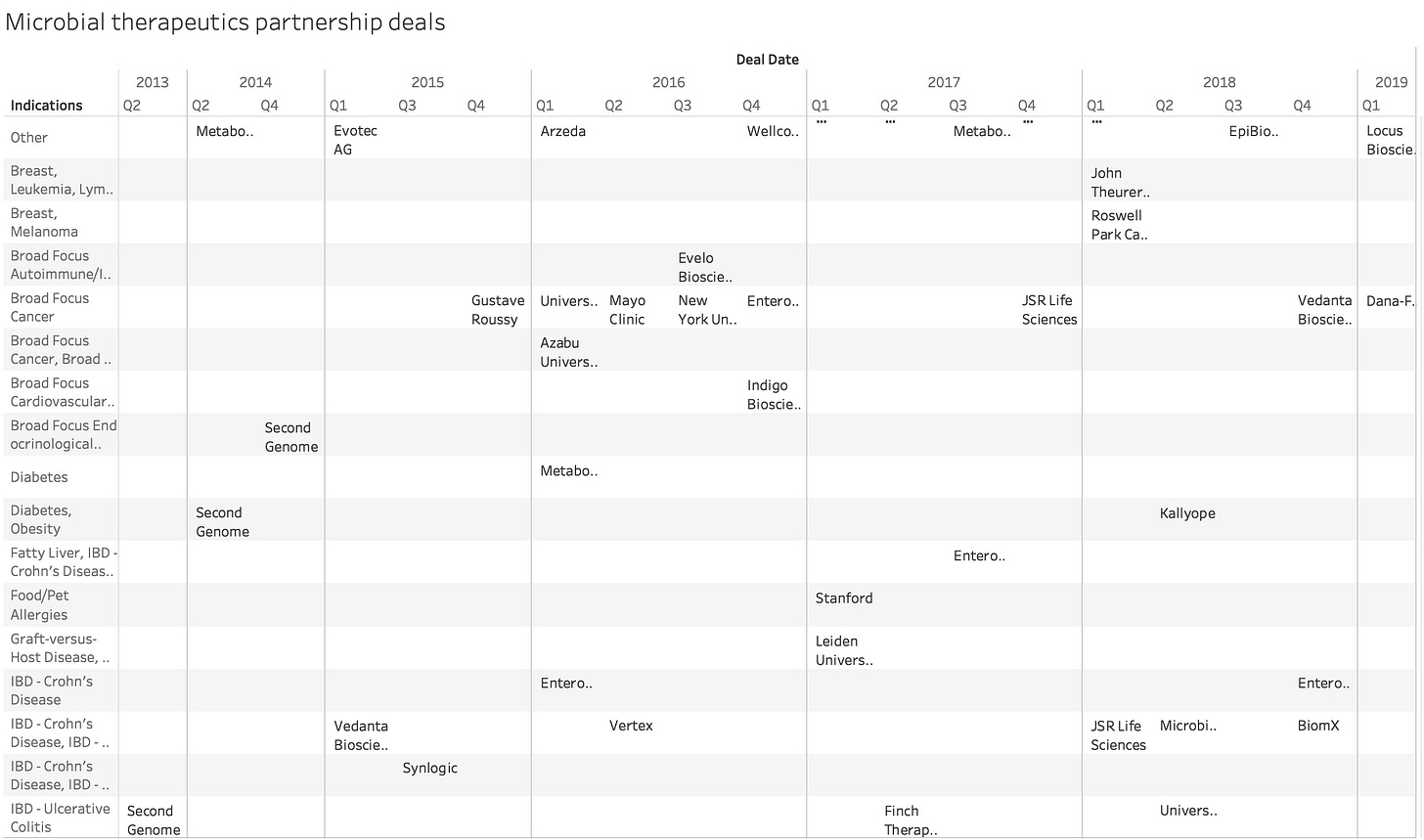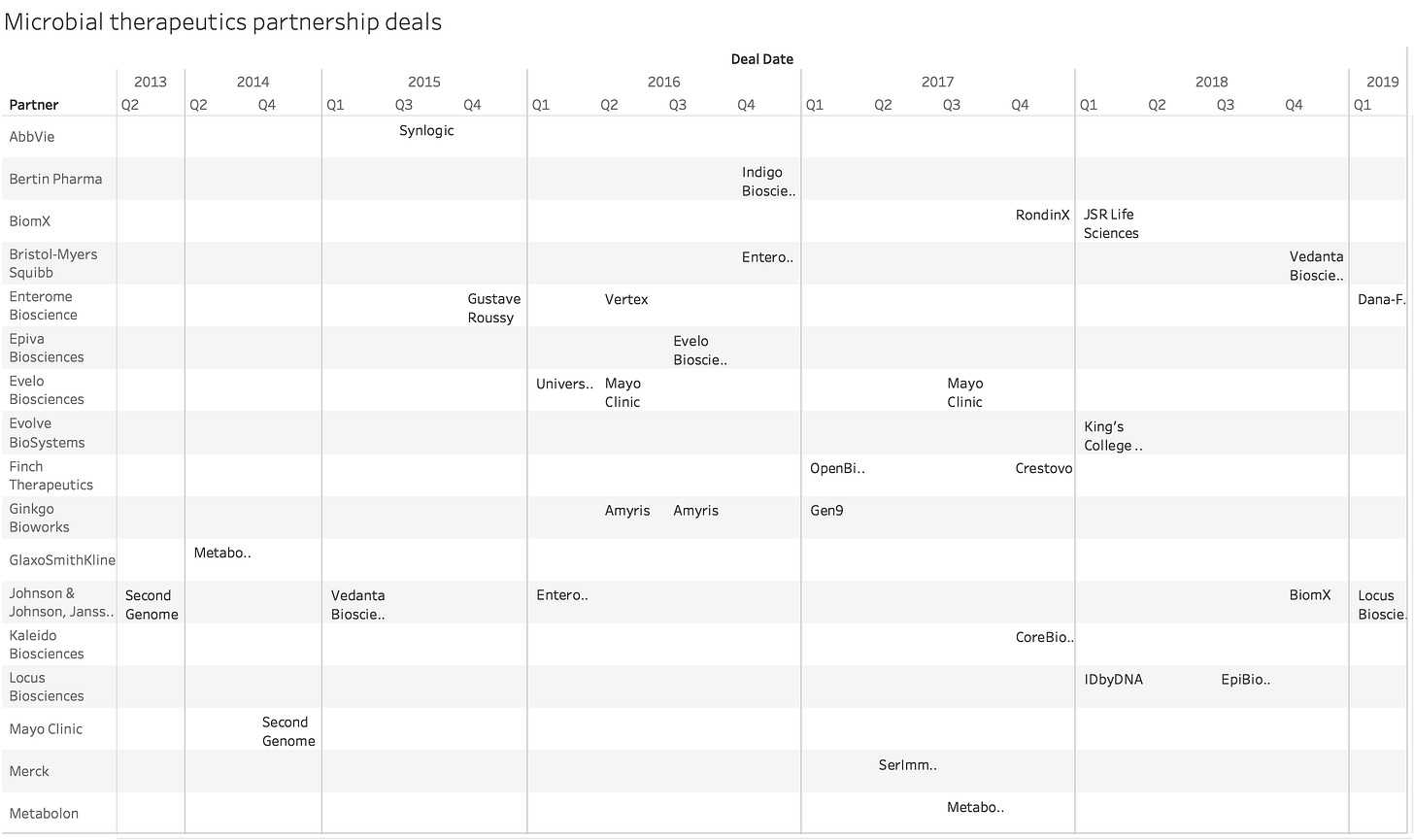 With examples of recent deals:
Locus Biosciences with Johnson & Johnson/Janssen (11/2019)
Exclusive licensing deal for use of CRISPR-Cas3 bacteriophage therapeutics to treat respiratory tract infections with $20M upfront and $798M in development and commercial milestones.
Enterome Bioscience with Takeda (10/2018)
Co-development and licensing deal for Phase 1 small molecule (EB8018), a bacterial adhesin FimH inhibitor to treat Crohn's disease. With an upfront payment of $50M and up to $640M in clinical development, regulatory, and commercial milestones (tiered, double-digit royalties on ex-U.S. sales)
Microbiotica with Roche/Genentech (6/2018)
Research and licensing agreement with an option for metagenomics platform to discover targets and therapeutics for inflammatory bowel disease (IBD) in total for $534M in upfront and milestone payments.
Vedanta Biosciences with Johnson & Johnson/Janssen (1/2015)
Research and licensing agreement with an option for preclinical VE202 microbiome product for IBS with $241M in aggregate payments.
Adapsyn Bioscience with Pfizer (1/2018)
Research and licensing agreement with an option for discovery of previously unidentified natural products from Pfizer's microbial strains in $162M in preclinical and regulatory milestones.
University of Chicago and Evelo Biosciences (3/2016)
Licensing EDP1503 (oral administration of microbes) from University of Chicago to treat cancer via immunotherapy with $60.9M in aggregate milestones.
Mayo Clinic and Evelo Biosciences (8/2017)
Licensing monoclonal microbial-based therapies for inflammatory and neuroinflammatory diseases with $225K upfront payment, low single-digit royalty, and $56M in aggregate milestones.
Amyris with Ginkgo Bioworks (6/2016)
Licensing and joint venture to develop nicrobial compounds for industrial uses for $20M with a 10% royalty.
With the focus mainly on cancer, GI-related disease, and IBD: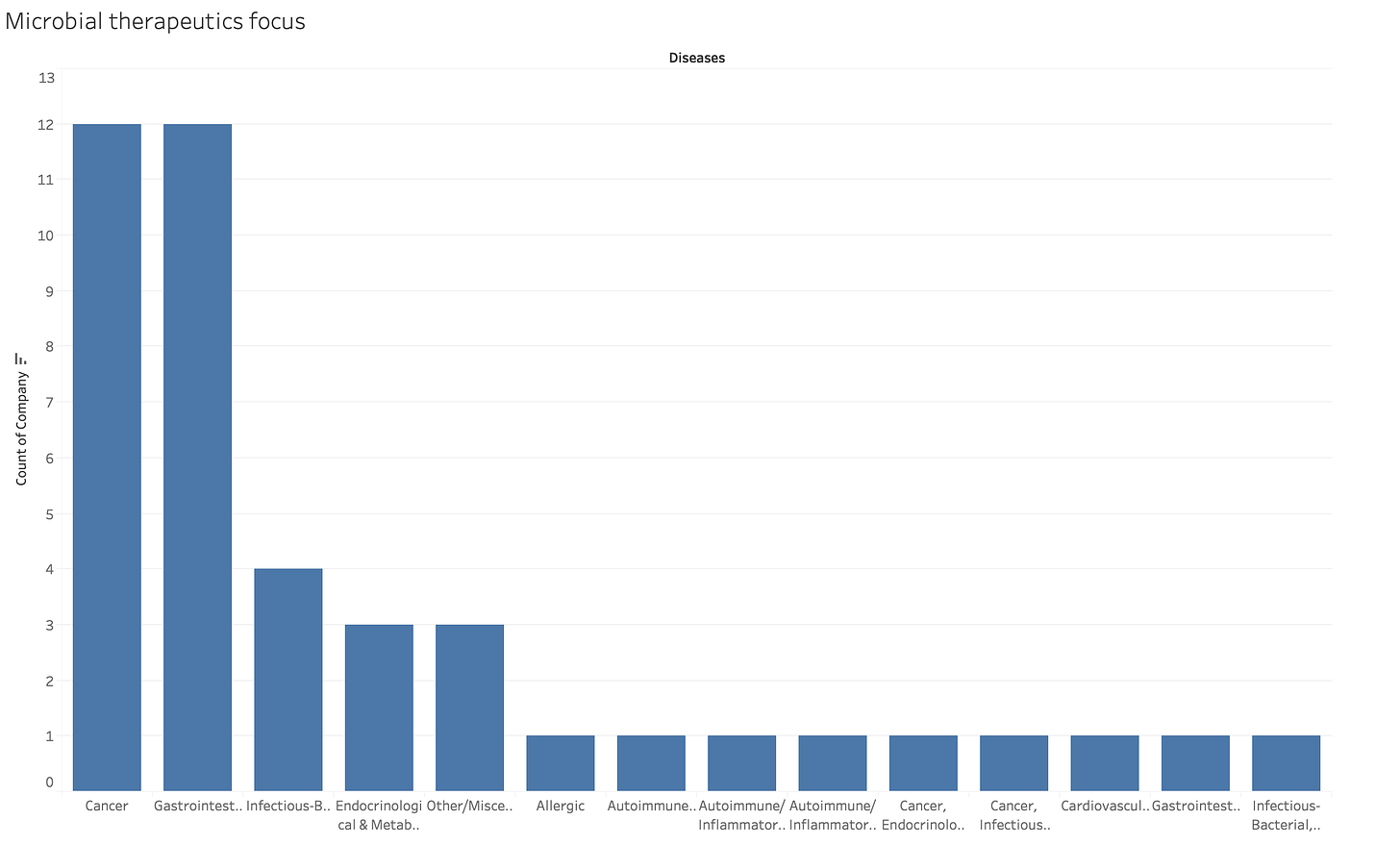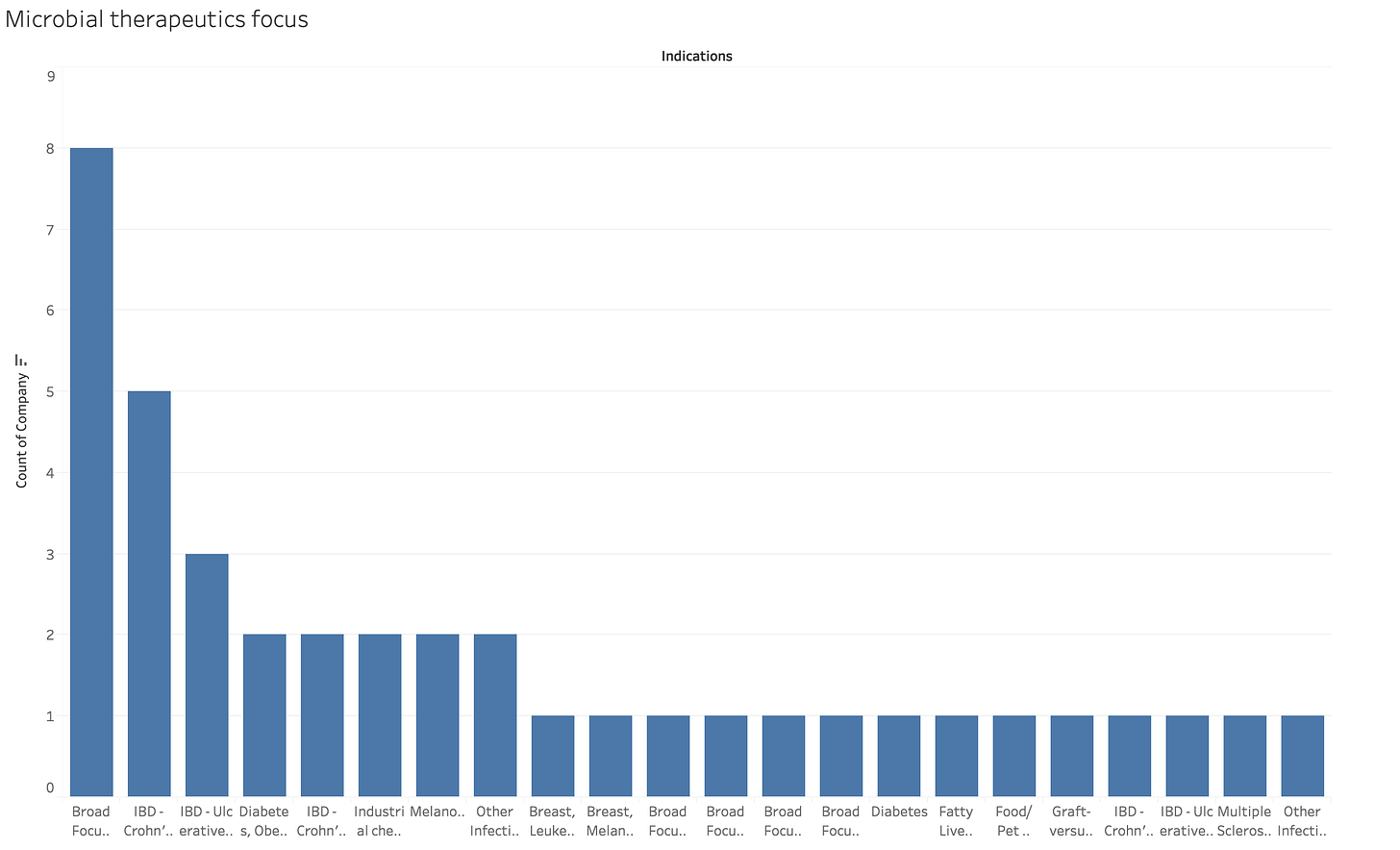 With many of the clinical programs progressing into later stages (phase II/III):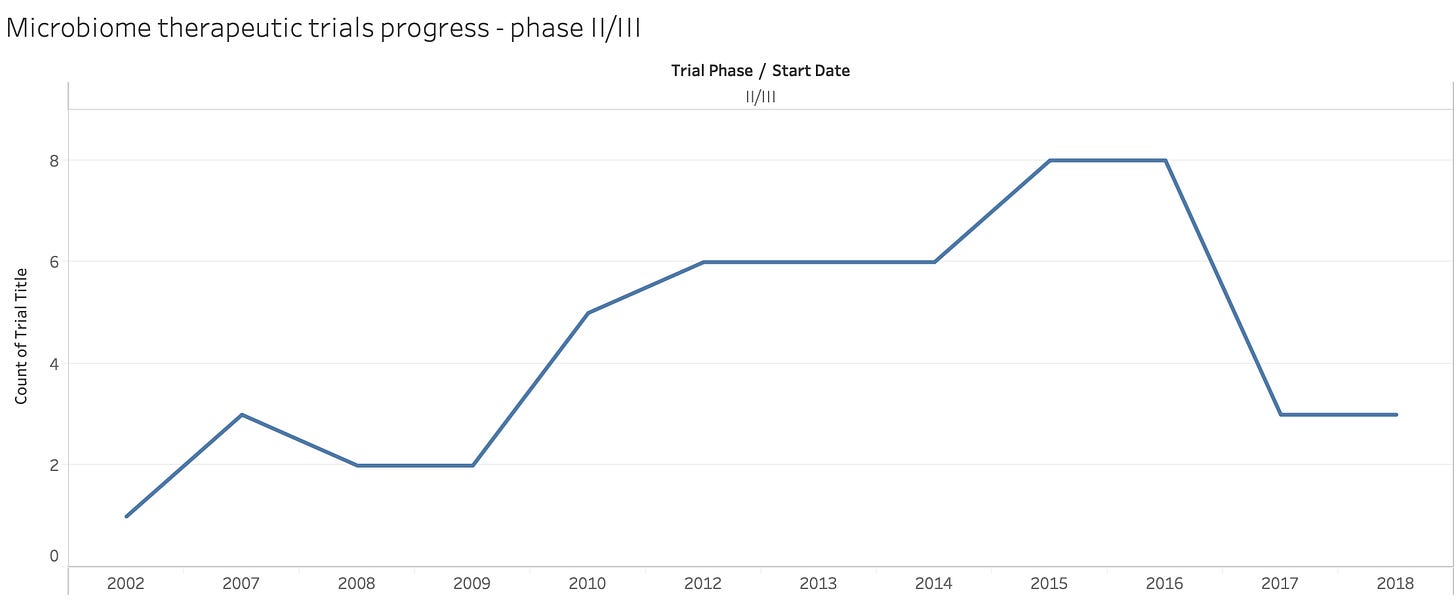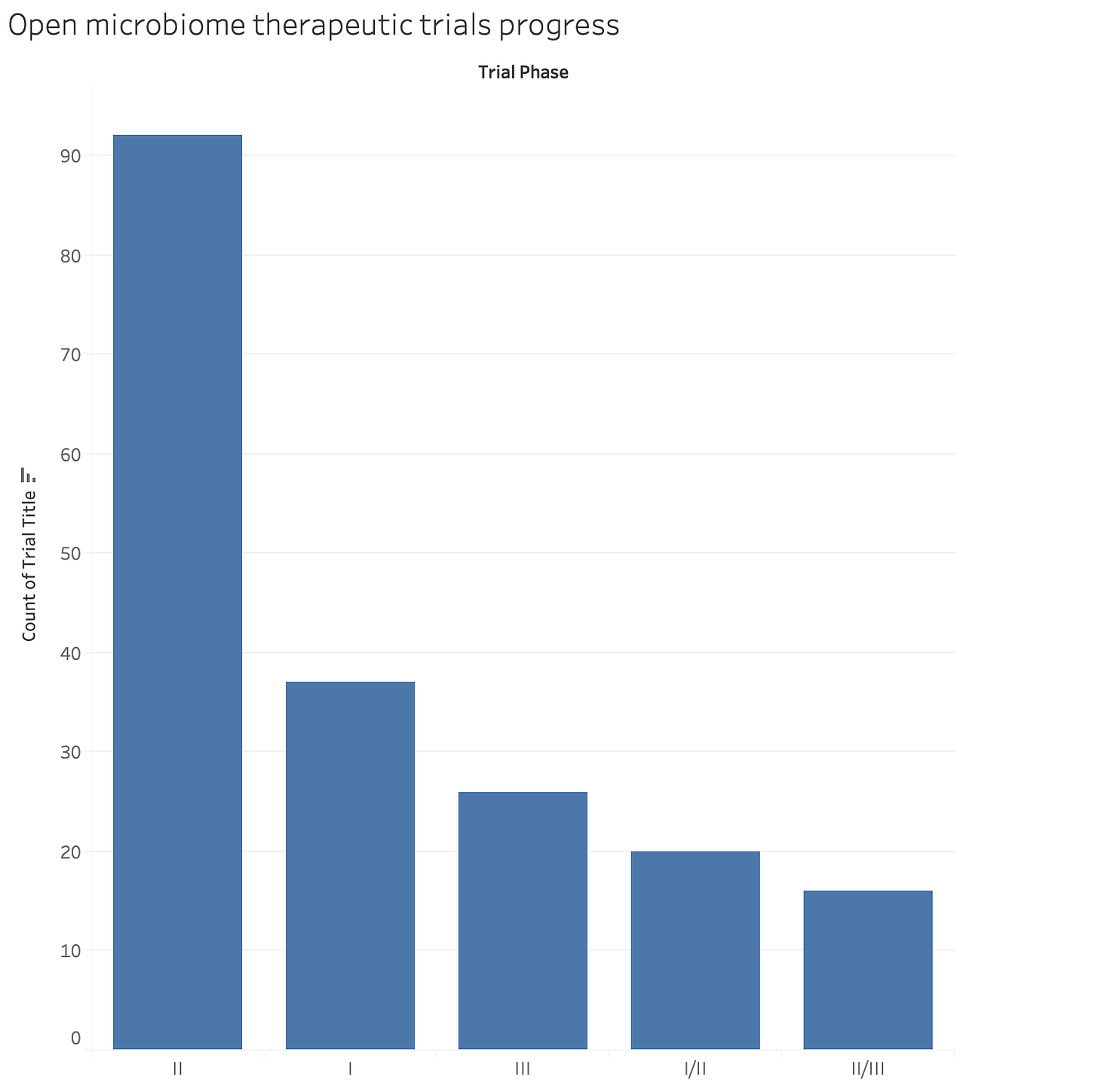 Across a wide-set of geographies: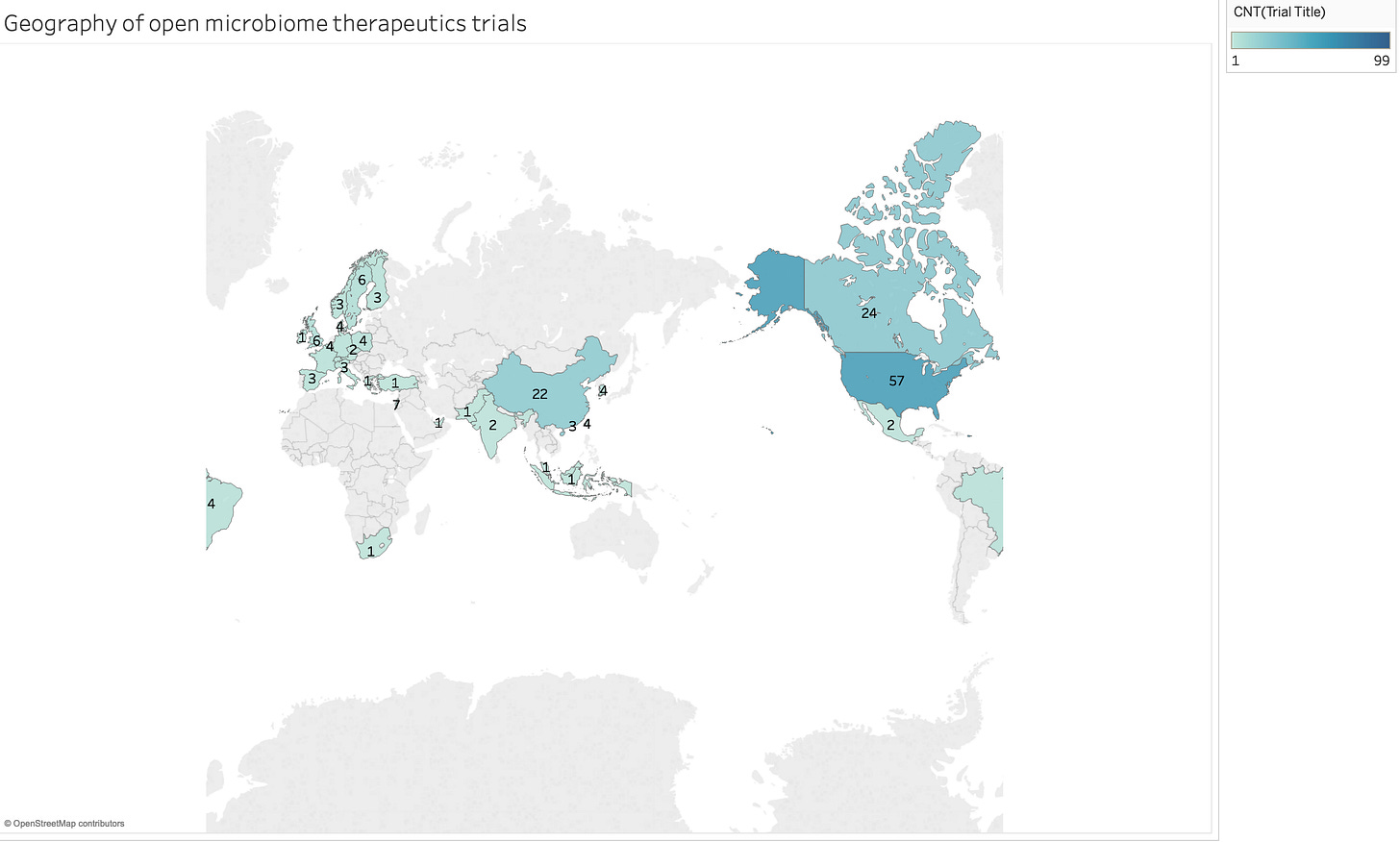 Thank you.